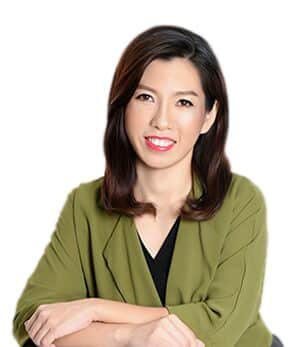 Nanakorobi yaoki (七転び八起き) – "fall seven times, stand up eight" ~Japanese proverb~
Desieree is a trained psychologist and psychotherapist with a Master's in Psychology – Counselling from University of Derby. She has since been working with individuals and families, from various backgrounds with a wide range of emotional and behavioural issues. Prior to becoming a psychologist, she has over a decade of working experience in the commercial and finance industry. Her professional experiences have made her understand how important it is to prioritise mental wellbeing.
Desieree has more than 5 years of clinical experience, using a Person-centred Approach, Cognitive and Dialectical Behavioral Therapy (CBT & DBT), Schema Therapy, Morita Therapy, and Solution Focus Brief Therapy (SFBT) across her sessions. She is focused on tailoring her sessions to each client's needs through Positive Psychology. Besides being trained and certified in Cognitive Behavioural Hypnotherapy (CBH), she has also completed Level 3 Practicum Training in Gottman Method Couples Therapy, and employs this therapeutic method in her couples counselling sessions. Currently, Desieree uses Gottman Connect, a platform designed to help couples in a committed relationship build their friendship and manage critical relationship concerns (eg communication).
Her clinical experience includes performance enhancement, habits control, depression, anxiety, grief, cultural adjustment issues, and relationship issues. Desieree is passionate about working with individuals with their self-development, such as increasing self-confidence and overcoming a mid-career crisis. She believes in working closely with her clients to bring out the best in them and help them in moving forward.
Desieree also has over a decade of working experience in the commercial and finance industry. Before settling down in Singapore, she worked in France, Japan, and Indonesia which has given her varied exposure in working and interacting with people from different cultures. She is conversant in English and Bahasa Indonesia.
Desieree built a good rapport with me right from the start and allows me to be heard and seen. We are able to work with long-term issues as well as challenges that arise. She has a good knowledge of tools to work with that have been very helpful to me and offers good insight and perspective, which have helped me clarify my thoughts. I look forward to every session with her.
Educational qualifications / certifications:
What Desieree can help you with: