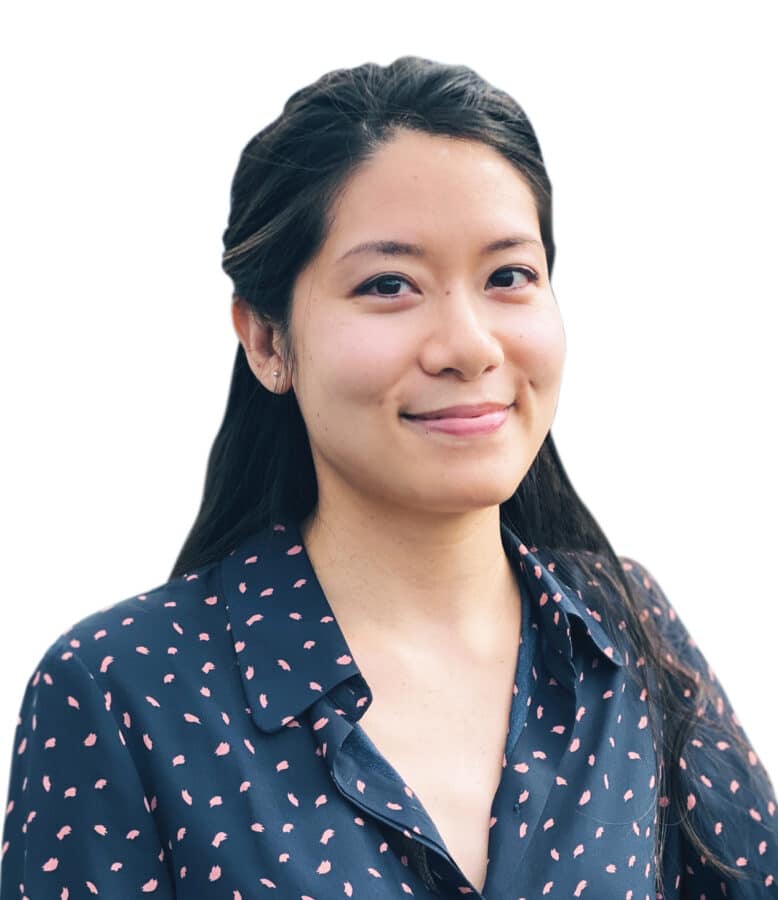 "And the day came when the risk it took to remain tight in the bud was more painful than the risk it took to blossom." – Anaïs Nin
Drawing on her multicultural and multilingual background, Lira's experiences growing up and working on four continents enable her to personally understand how life can seem a little lost in translation at times.
She believes that conflict, whether external to or within ourselves, are life's opportunities for mindfulness, growth and transformation. Integrating a person-centered approach with principles from inner child work, narrative, cognitive-behavioural and solution-focused brief therapy, Lira creates a warm, accepting and nurturing environment for each person's unique passage of healing.
Lira is a trained psychotherapist/counsellor with a Masters in Counselling from Monash University who has previously worked with helping children and young adults from the local and expatriate communities facing trauma and cross-cultural adjustment issues amongst life's other challenges.
Her professional background includes international conflict mediation, and she also holds a Masters in Conflict Resolution and Mediation from Tel Aviv University and a Bachelors in Political Science from Melbourne University. Lira seeks to help others cultivate the strengthening of their innate inner resources in facing challenges wherever life has led them and believes in the healing potential of art and play across the ages.
Lira helps clients with PTSD, anxiety, obsessive-compulsive thoughts and behaviours, gender identity, relocation and cultural adjustment issues, academic and work-related stresses, relationship issues and separation and loss.
She has lived in Australia, Israel & Singapore. She currently resides in Switzerland.

Lira is very intuitive. As self-aware as I try to be in terms of my situation and issues, she is still able to effectively identify the underlying causes and propose methods to help accept, understand and address them better. It has always been difficult for me to try to cope with these issues myself and I always seek comfort in the safe place that Lira has definitely created for me right from the start. I even look forward to my future sessions with her before I was finished with my current session. I am beginning to explore different aspects of myself that I never realised was there, and Lira has been nothing but a darling to share these with and to have her guide me back to the path that I should be on regardless of how turbulent my moods might be. For someone who is reaching out for professional help for the first time, I couldn't ask for a better wellbeing coach to start my self-love and healing journey.
It has always been difficult for me to try to cope with these issues myself and I always seek comfort in the safe place that Lira has definitely created for me right from the start. I even look forward to my future sessions with her before I was finished with my current session.
As someone who has been dealing with her own depression alone for a long time, Lira help pave the way for the very much-needed clarity and comfort I needed. She provides a safe and free-of-judgement space during our sessions, which I think is very important. Her empathy, compassion and knowledge further empowered me to be courageous in facing and unpacking my issues. It has never been a great match with previous counsellors for me from the get-go, I'm glad it is with Lira. Lira is great! Her knowledge and ability to pinpoint crucial points during our conversations are really helpful in allowing me to understand difficult situations and thoughts with more clarity. She cares and I think that really matters too.
Lira listens with a genuine heart in a non-judgemental way. I'm glad that she helps me look at the bigger picture of my problems and teaches me strategies to cope with my anxiety.
Lira was very easy to talk to and provided a safe environment for me to air my problems. It did not feel like she was patronizing me or forcing any of her views on me. I felt validated from her words when prior to the session I thought my issues were too small to be problems and I shouldn't even have signed up for this. Even though the session was conducted virtually, I could somehow feel the warmth radiating off her. I like the immediacy of your service as my school made me wait 2 months for an appointment and I think I might have gone crazy before then.
My coach, Lira Low is fantastic & patient. Totally benefited from the sessions. The platform also has good timings & methods.
Lira is really patient and nice. She was able to listen to my problems without judgement. She also provided me with some directions to handle my problems.
TYHO and Lira have been godsends in these strange and challenging times. In our sessions, Lira has been able to provide a safe environment of non-judgment and compassion. She's been a sympathetic sounding board, and comes armed with much knowledge and a bevy of tools for coping, healing and thriving. As someone who'd been resistant to the concept of professional mental health services, my experience with TYHO and Lira have made me realise that everyone could use a safe and sympathetic space and a knowledgeable companion to work out troubling and difficult issues.
Lira understands my issue and helps me to analyse it from different perspectives. I appreciate her listening ear and non-judgemental views. The whole experience is very comfortable and I always look forward to my sessions with her. She has been a steady pillar of support for the past 6 months.
Lira's great – beyond fulfilling her role as a therapist, it's clear that she cares, is invested in the growth of the people she supports, is passionate in what she does, and shows interest in who I am currently, not just who I can be, and that's important to me. The most important thing Lira has done for me is to guide me to make my own decisions about the issues I'm facing. It makes me feel in control of what I do and feel. I don't think this would be possible if she didn't establish trust and safety from the get-go, ensuring that there is no judgment or pressure. It certainly helps too that she is clearly someone who is kind and passionate about what she advocates for. One thing that's surprising is that she makes an effort to make me smile, and knows how to do it, even through my roughest sessions with her. I also appreciate the ease of access, the zoom platform is ideal for online counselling. 
Lira has been extremely patient and empathetic. Her personality makes me feel so at ease and she has been a great person to confide with throughout my journey.
Lira is very nurturing. She has provided me with a safe place to process my feelings and thoughts.
Lira's amazingly patient, and she creates such an open yet safe environment which I appreciate as it helps me with talking about my thoughts and feelings. My sessions have also allowed me to learn new methods to face my challenges.
Educational qualifications / certifications:
What Lira can help you with: