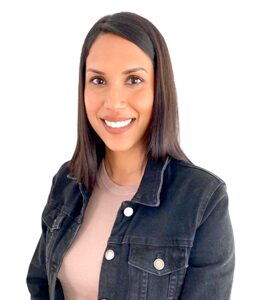 "The pain is there; when you close one door on it, it knocks to come in somewhere else."- Irvin D. Yalom
Rathi believes in creating a safe environment for her clients to heal and grow by adopting a non-judgemental, collaborative and person-centred approach during sessions.
Rathi is a registered Clinical Psychologist on the Singapore Register of Psychologists and a member of the Singapore Psychologist Society. She obtained her Masters in Psychology (Clinical) from James Cook University and has since been working with individuals and families with a wide range of emotional and behavioural issues, providing services that span from therapy for depression, anxiety, post-traumatic stress disorder (PTSD), obsessive compulsive disorder (OCD) and other mental health difficulties.
More recently, Rathi was working at the Ministry of Social and Family Development, providing therapy for children and their families who have experienced complex trauma (eg physical and sexual abuse). During this time, Rathi has also provided trauma informed care for children with Attention Deficit Hyperactive Disorder (ADHD), Oppositional Defiance Disorder (ODD) and learning difficulties.
While Rathi believes in an eclectic approach to therapy that is tailored to clients' needs, it is consistently informed by and grounded in the areas of Psychodynamic theories and a Jungian perspective. Rathi is trained in Eye Movement Desensitization Reprocessing (EMDR) and Trauma Systems Therapy (TST), and is a certified Trauma-Focused Cognitive Behavioural Therapy (TF-CBT) practitioner and a certified Standard Triple P (positive parenting program) provider.
Rathi assesses and treats emotional and behavioural difficulties such as PTSD, depression, and anxiety. She has a particular interest in working with clients who have experienced trauma of any kind.
She has lived in Germany and currently resides in Singapore.
I spent a lot of time online looking for somewhere I could start therapy, and felt so relieved to find TYHO. It is approachable, fuss-free and affordable, which makes the process of starting therapy a lot less intimidating. The write-ups and videos of each therapist/counsellor also helps you hasten the process of finding someone suitable. I'm glad to have found Rathi, as I finally feel listened to, and that my feelings and thoughts matter. I appreciate her quick understanding of things I struggle to verbalise, and also appreciate her breaking down for me any new concepts. I am feeling positive about seeing progress together. Thank you Rathi!
Rathi is a really supportive listener. I always feel she lets me ramble on, but she is actually quite skilled and is able to tease out the issues that I am facing, and keeps our sessions quite focused. I treasure the insights she has brought to our sessions. I like that the sessions are flexible and I can be speaking to her from home. On bad depression days, this convenience is much appreciated.
Rathi is very easy to speak with. She explains each step of the process every well and is both understanding and accepting of how you feel and the fact that it takes different people a different amount of time to open up. Also i have found she is able to make connections between memories and experiences that i did not think were connected but they subconsciously were. In just a few sessions she has made me realise a lot about myself.
Rathi is very experienced. She is able to understand what I'm going through and provides me with valuable insights. I feel comfortable confiding in her and I have been getting better in coping my emotions. She is very patient and does not judge. I am happy to have found this platform and Rathi.
Rathi understands what I'm going through and was able to give me valuable suggestions.  She is able to verbalise what I can't through my sharing with her.  Through the sessions with her, I am finally able to catch a glimpse on how to deal with my emotions. I am better at managing my emotions and I look forward to my session with her every week.  Thank you, Rathi.
I was really helped by my sessions with Rathi. At a critical time in my life, they have helped me process my past experiences and current challenges. The sessions had structure and Rathi presented back useful tools that helped me understand my coping mechanisms, strengths and weak / challenging areas.
Educational qualifications / certifications:
What Rathi can help you with: