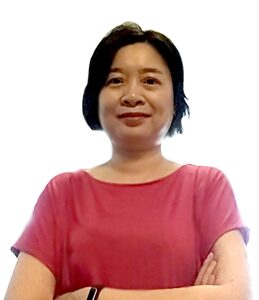 "I learned that courage was not the absence of fear, but the triumph over it. The brave man is not he who does not feel afraid, but he who conquers that fear." – Nelson Mandela
Ada is an experienced counsellor with over 20 years of experience in counselling and coaching. 
She works with both young adults and adults facing various emotional and psychological challenges, and specialises in helping them to break unhealthy thinking patterns, manage stress, and deal with anxiety. She also provides support for self-esteem and -development issues, as well as phobias.
Ada strives to help individuals gain insight into their actions, decisions, thoughts and emotions. In doing so, she helps her clients explore and develop their inner strengths and resources. Her therapeutic approaches include Cognitive Behavioural Theory, Solution Focused Brief Theory, Positive Psychology, and Satir Transformational Systemic Therapy.
Ada has a Bachelor's Degree in Social Work, a Master's Degree in Counselling from the University of Hong Kong, and a Doctoral Degree in Education from the University of Technology (Sydney). She is also a Certified Solution Focused Therapist, and a Registered Counsellor and Clinical Supervisor with the Singapore Association for Counselling (SAC).
Previously, Ada was also the head of the counselling centre at a leading Singapore tertiary institution, where she worked as a counsellor for 12 years.
In addition to her clinical practice in counselling and supervision, Ada is also experienced in providing life / personal coaching for individuals, including on job and career transition. She is a certified coach in Job and Career Development, a Global Career Development Facilitator (GCDF), as well as a Certified Career Service Provider (CCSP).
She has lived in Hong Kong, and currently resides in Singapore.
Educational qualifications / certifications:
Professional memberships / affliations
What Ada can help you with: