Find someone who gets you!
TYHO has a 10% acceptance rate for therapists. We curate our Therapist pool carefully and handpick only the best for you. Quality therapy is our promise.
Before choosing a TYHO Therapist in Singapore who suits your needs, you may wish to read their full profile, watch their video, and read through selected client reviews.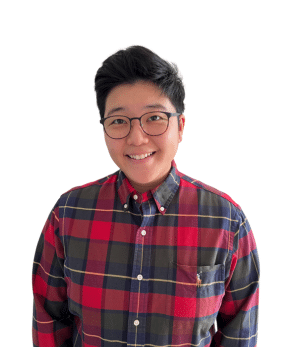 Yen works with individuals facing anxiety, stress, depression, relationship issues, family relationships, self-esteem, parental stress, grief, self-awareness and trauma.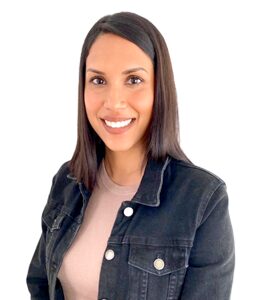 Clinical Psychologist (Trauma Specialist)
Rathi specialises in trauma-informed therapies aimed at healing trauma, childhood relational wounds, PTSD, and associated mood disorders.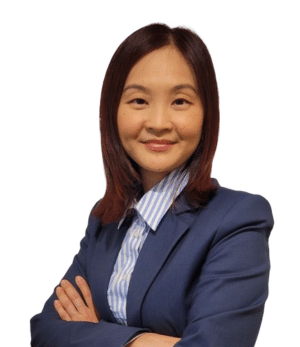 Psychotherapist & Counsellor
Hannah works with adolescents and individuals and specialises in working with women on issues of separation, grief and loss, trauma and PTSD.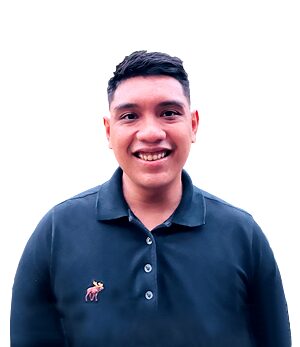 Danial works with individuals facing anxiety, stress, depression, burnout, self-esteem and relationship issues.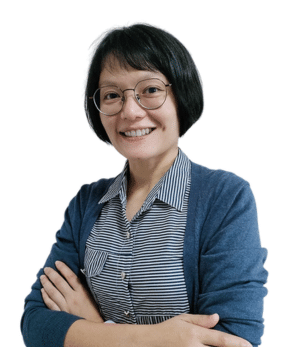 Wooi Fong works with adolescents, individuals and couples facing anxiety, stress, depression, life transitions and relationship issues.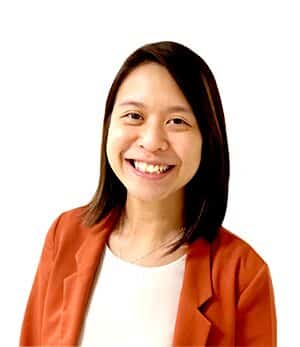 Sweedy works with individuals and couples facing anxiety, stress, depression, relationship issues, loneliness, financial stress and life transitions.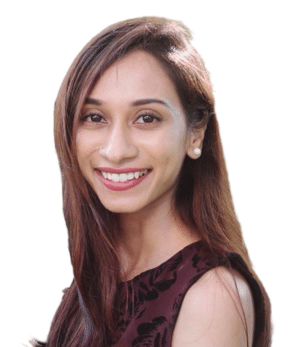 Evonne works with adolescents and individuals facing anxiety, stress, depression, LGBTQ-related issues, cultural adjustment, and grief.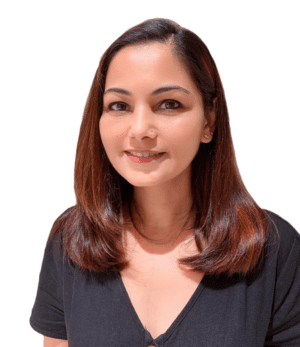 Psychotherapist & Counsellor
Aparna works with individuals and couples facing anxiety, anger management, stress, depression, existential issues, self-esteem, and relationship issues.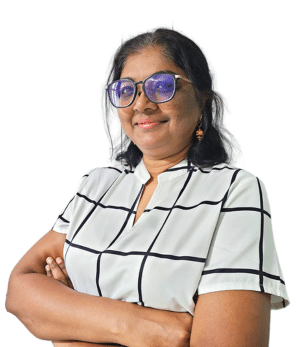 Anusha works with individuals and couples from various age backgrounds facing anxiety, stress, depression, anger management, and childhood trauma.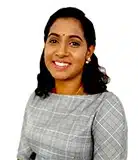 Punitha is an experienced psychologist who specialises in couples therapy, self-harm, addictions, trauma and PTSD, burnout & childhood issues.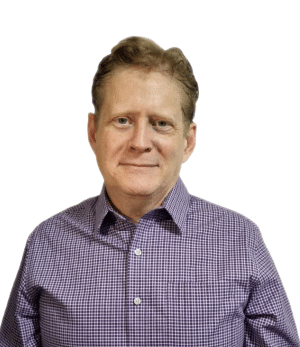 Charlie works with individuals and couples facing anxiety, stress, depression, marriage preparation, grief, and relationship issues.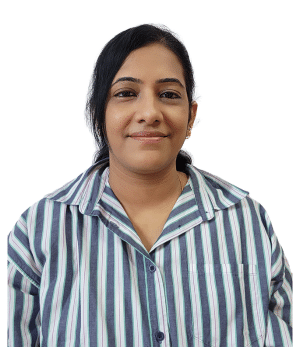 Psychotherapist & Counsellor
Sripriya works with individuals and couples facing anxiety, stress, depression, anger management, fear or phobias, self-esteem, and childhood issues.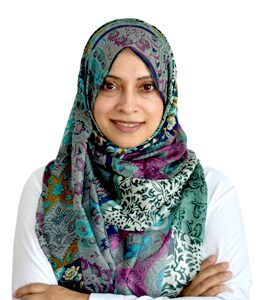 Tarin works with teenagers, young adults, and adults variety of issues from anxiety, low self-esteem, boundary issues, and depression to grief and loss.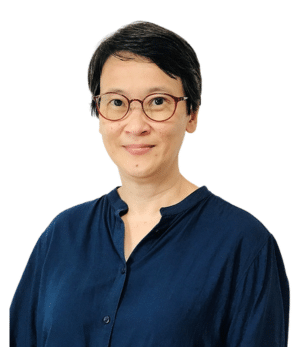 Josephine works with individuals on work stress, anxiety, depression, life transitions, and family & relationship issues.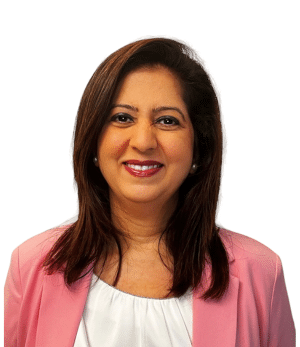 Nandini works with adolescents, young adults and individuals facing anxiety, stress, depression, relationship issues, and LGBTQ-related issues.
Taya works with individuals and couples facing anxiety, stress, self-esteem issues, addictions and relationship issues.
How are TYHO Therapists selected?
Our Therapists not only have the right qualifications (min. Master's degree) and professional training, but are also aligned with TYHO values. These include being empathetic, non-judgmental and sensitive to diverse backgrounds and viewpoints. Each of them is deeply committed to providing their clients with effective therapy.
Our Therapists have also lived and worked in many different countries or organisations. As such, they tap on their varied and unique life experiences when interacting with clients.
Together, their diversity of background and skills will allow you to find someone who best suits your needs. We provide more information about our selection process in the About Us section.
What is the difference between Care and Empathy Therapists?
We currently have two categories of TYHO Therapists – Care and Empathy – who charge a slightly different fee. The categorisation considers various factors including:
Their specialisations (ie whether they have to undertake and continue working towards specialist certifications such as EMDR, Gottman etc which require additional costs and supervision);


The predominant composition / demographics of their clientele (ie whether they mainly work with working professionals, or full-time caregivers / or youth – the latter requiring more affordable support);


Their availability on the platform (ie the number of slots they have made available and the percentage of slots booked).
Regardless of category, all TYHO Therapists were selected via the same stringent process, and are able to recognise and help with mental health issues listed on their profiles, including mild to moderate forms of depression, anxiety, relationship problems, or work-related stress. Ultimately, the fit between client and their Therapist is most important for effective therapeutic outcomes, and selection of the right Therapist is key (regardless of their Therapist category).
What Are 5 Types of Therapy?
Originating from psychoanalytic theory, psychodynamic therapy delves into unconscious processes. In essence, it seeks to explore and understand hidden patterns affecting current behaviour.
By exploring past experiences, therapists help clients recognise these patterns. Subsequently, this understanding often leads to profound personal growth.
Additionally, sessions involve open conversations between the therapist and the client. Through these exchanges, clients gain insights into their unconscious thoughts. Gradually, over time, they develop healthier coping mechanisms.
Notably, key benefits include improved self-awareness and better interpersonal relationships. Furthermore, it is effective for various issues like depression, anxiety, OCD, and personality disorders, to name a few.
On another note, behavioural therapy, rooted in the principles of behaviourism, focuses on identifying and altering undesirable or unhelpful behaviours. Fundamentally, it is about replacing negative habits with positive ones.
To illustrate, one can modify their reactions by understanding the relationship between environment, behaviour, and consequences.
To begin with, let us delve into its core principle. Behavioural therapy believes that all behaviours are learned and, thus, can be unlearned. Contrastingly, it is not about delving deep into past experiences but rather addressing the present.
In practice, therapists use various techniques, such as positive reinforcement, to encourage desired behaviours. On the other hand, they might use aversion therapy or exposure therapy to reduce or eliminate unwanted behaviours.
It's crucial to note that it is not a one-size-fits-all approach. The therapeutic approaches in behavioural therapy are tailored to individual needs. Remarkably, it is versatile and addresses various issues, such as anxiety and addiction.
Cognitive therapy (CT) is a therapeutic method rooted in the pioneering work of Aaron Beck. Interestingly, Beck identified that negative thoughts and beliefs often hindered his clients' progress.
He believed that our thoughts, emotions, and actions are intricately linked. Consequently, identifying and rectifying distorted thinking can alter problematic behaviours and reduce emotional distress.
Together, therapists and clients often work to develop skills that identify and counteract unhelpful thoughts and beliefs. As a result, this technique leads to a shift in the fixed behaviours linked to them. Primarily, the emphasis is on the present. CT adopts a pragmatic, solution-focused approach.
Not to mention, CT focuses on skill acquisition. Therapists help clients to learn and apply these techniques autonomously. Hence, this results in sustained benefits long after therapy ends.
Humanistic therapy, rooted in the 1950s, prioritises personal growth and self-awareness. Originated by pioneers like Carl Rogers, it emphasises individual potential and the human capacity for change.
Contrastingly, unlike traditional psychoanalysis, this approach focuses on the present moment rather than delving deep into past traumas.
Central to this approach, humanistic therapy believes in the inherent goodness of people. It works around the idea that individuals possess the inner resources to solve their problems.
Some key concepts of humanistic therapy include empathy, genuineness, and unconditional positive regard.
During the sessions, therapists will encourage you to express yourself freely without fear of judgement. Through this, this collaborative approach helps in building self-esteem and promoting personal growth.
Postmodern Therapy is rooted in the idea that reality is not fixed. It is shaped by our personal and shared experiences. This therapy questions the idea of one true reality. On the contrary, it suggests that our view of the world is tied to our social surroundings and construction.
In this perspective, each person's story is unique and valid, and many factors influence it. Postmodern Therapy helps people rewrite their stories.
Consequently, it challenges narratives set by society and lets people explore and grow. Therapists help their clients create new and positive stories. The key is to see the many truths and our role in shaping our reality.
Online Therapy vs In-Person Therapy
When considering therapy, choosing between online and in-person sessions can be confusing. At TYHO, we understand and value both preferences.
Our online therapy is conducted via the TYHO Dashboard, providing a secure and interactive video-conferencing experience with your Therapist.
Our Therapists are available for face-to-face sessions at their office for those who prefer in-person therapy. You can find the location tags of your preferred Therapist on their profiles.
Whether you opt for online or in-person, it is important to know that both modes have their own strengths.
In this section, we highlight the benefits of online therapy and how to choose a therapy mode.
Frequently Asked Questions
Is online therapy effective?
How do I know I need therapy?
What kind of therapist is right for me?
Is online counselling secure and confidential?
Therapy in Singapore: How long does it take?
Is online therapy effective?
Online therapy has gained significant notice in recent years. Live video sessions, in particular, are similar to traditional face-to-face sessions.
Internet-based Cognitive Behavioural Therapy (CBT), for instance, presents a cost-effective solution for addressing various mental health challenges, from phobias and bipolar disorder to obsessive-compulsive disorder (OCD).
Research shows that video psychotherapy sessions work just as well as in-person consultations in terms of effectiveness. Especially when CBT is used, these sessions have shown effective results for conditions such as anxiety, depression, and PTSD.
Absolutely, therapy offers numerous benefits tailored to individual needs. Here are some specific reasons why therapy might be a good option for you:
Therapy helps improve personal growth through mindfulness techniques.

Therapy strengthens emotional resilience and coping mechanisms.

Therapy improves relationships, communication, and empathy.

Regular therapy sessions promote a balanced, healthier lifestyle.

Therapy offers strategies tailored to individual needs.

Therapy ensures confidentiality and judgement-free expression.

Therapy provides clarity and helps make informed decisions.
Whether you are navigating life's ups and downs or seeking personal development, therapy can be an invaluable tool.
How do I know I need therapy?
If you identify with the following signs, you might need therapy:
Feeling down, anxious, or overwhelmed for weeks.

Struggling to sleep or frequently oversleeping.

Pulling away from friends and family.

 

Using alcohol or drugs to cope

Lingering effects from past traumas.

 

Intense feelings that are hard to manage.
Remember, listening to yourself is crucial. If any of these resonate with you, consider therapy. It is a step towards a healthier you.
What kind of therapist is right for me?
The right therapist for you can depend on several factors. More importantly, choosing the right therapist is crucial for your mental well-being.
Firstly, consider cultural compatibility. Many individuals find comfort with therapists who understand their cultural nuances. This reduces the need to explain fundamental aspects of their lived experiences.
This understanding can prevent unintentional microaggression, which can hinder the therapeutic process.
Next, try to reflect on your personal preferences. Do you prefer a therapist of a certain age, religion, or background? For instance, some might seek therapists who are experienced with issues in the modern time or belong to a specific community.
Remember, the key to successful therapy often lies in the client's perception of progress. Ensuring you are comfortable with your therapist is not just a preference; it is vital for your therapeutic journey.
Is online counselling secure and confidential?
Yes, online counselling is both secure and confidential. With advancements in technology, platforms now prioritise user privacy.
At Talk Your Heart Out (TYHO), we adhere to strict confidentiality guidelines. Counsellors on our platform are also committed to maintaining your confidentiality, just as they would in person.
However, when looking for other online therapy platforms, it is crucial to choose a reputable service. Before signing up, always check their privacy policies and user reviews.
This helps ensure you partner with a platform that values your security and confidentiality.
Therapy in Singapore: How long does it take?
Navigating the therapeutic journey is a deeply personal experience, and its duration varies for everyone.
Evidence highlights that after roughly eight sessions, many individuals note a significant reduction in psychological distress and witness positive shifts in their lives.
However, it is worth noting that those who discontinue therapy around the third session might miss out on these benefits, as improvements often become more evident after this point.
Yet, factors like personal progress, the nature of issues, and the number of sessions play an important role in how long therapy takes.
Remember, therapy is a personal journey, and its duration should align with your unique therapeutic objectives. Always consult with your Therapist to gauge progress and determine the best timeline for your needs.
Who are you seeking therapy for?