The primary goal for psychologists is to understand the thoughts, behaviours and emotions of their clients. Psychologists help their clients manage situational problems, personal conflicts, and long-term conditions such as depression and anxiety.
Most psychologists in Singapore provide therapy to clients. There are many different forms of therapy and psychologists will vary the style they use according to the needs of their client.
Psychologists may also conduct research or psychological assessments for individuals or groups. Such assessments may take into account medical reports, school records and interview responses etc.
Clinical psychologists (a sub-group of psychologists specialising in psychopathology) also run diagnostic tests. Such diagnostic tests include evaluations of interpersonal skills, personality traits and cognitive abilities.
Psychologists' other roles include facilitating organisational or social changes. 
Our Psychologists in Singapore include: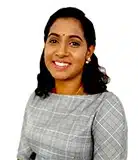 Punitha is an experienced psychologist who specialises in couples therapy, self-harm, addictions, trauma and PTSD, burnout & childhood issues.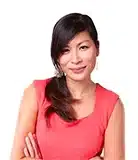 Alexandra is a psychologist who draws on her multicultural experiences to support clients facing relationship, workplace & self-esteem issues.
Clarke Quay (Sit-Down) & Botanic Gardens (Walk & Talk)
Desieree is an experienced psychologist who is able to help clients with a wide range of emotional & behavioural issues, as well as self-development.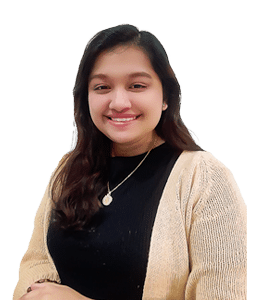 Glennamarie specialises in burnout, anxiety, depression, self-esteem, anger issues, eating concerns, addictions, OCD, ADHD, trauma & PTSD.
What Sort of issues do psychologists help with?
The issues a psychologist is equipped to help with can vary based on their training and individual specialisations. As such, it is difficult to prescribe a single comprehensive list covering all psychologists. In general, however, some of the issues that psychologists are trained to help with can include the following: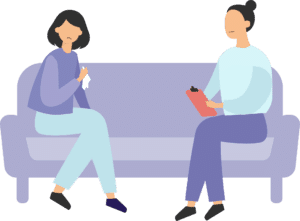 What is the difference between a general psychologist and a clinical psychologist?
In general, general psychologists (or counselling psychologists) and clinical psychologists share much in common. Both clinical and counselling psychologists aim to help their clients work through their emotional difficulties and unhelpful behaviours. Both types of psychologists may also make use of similar therapeutic methodologies and conduct psychotherapy during their sessions.
The main difference between the two types largely boils down to a matter of severity. Broadly speaking, clinical psychologists tend to focus more on managing issues faced by individuals with severe psychological conditions or illnesses. In comparison, counselling psychologists work with clients who may be facing various stressors in their lives arising from interpersonal conflicts, academic pursuits, work or financial situation, family dynamics, or mild mood disorders. Of course, often there is a significant overlap between the issues that clinical psychologists and counselling psychologists help with. 
For example, a clinical psychologist may see more patients with severe bipolar disorder, schizophrenia and major depressive disorders. A counselling psychologist, on the other hand, would help clients with depression, anxiety, addictions, eating disorders, anger management, family violence or abuse and grief.
With that said, both clinical and counselling psychologists are equipped to handle a wide range of psychological conditions. It is thus important to consider the particular specialisation of the psychologist when choosing to see them for therapy.
Seeing a Psychologist as a Client
How is seeing a psychologist for the first time?
The way a first session is run can vary depending on the issue being brought up, the psychologist's own training and their particular style. All of these can influence the manner in which the psychologist interacts with clients.
In general, though, your psychologist will seek to know more about you by asking questions. Your answers would then give your psychologist more information about the issue and how they can help. For example, they might ask you about the following:
What prompted you to book a session with them
What has been bothering you, and how long has it been since it began
What kind of triggers have you found to aggravate your issues — or alternatively, what alleviates them
What kind of goal do you have in mind, be it in the session or in the long-term
Working Things Out Together
It is important to remember that therapy is intended to be a safe space for you to work things out. As such, you may wish to draw boundaries on what you wish to share, especially if you don't yet feel comfortable with your psychologist. Feel free to communicate your worries to your psychologist and set the pace of the session. As it may take several sessions before your psychologist can see the full picture, it is important to have patience and resist the temptation to rush.
Your psychologist may also wish to perform some psychological assessments or tests. These can help them better understand your problems and/or arrive at a diagnosis.
Once your psychologist has identified the issues you're facing, they will work with you to draw up a treatment plan. This plan can involve multiple different forms of therapy, such as cognitive-behavioural therapy (CBT) or Solution-focused Brief Therapy (SFBT). As therapy is a cooperative process, your psychologist should work alongside you to figure out the treatment approaches that works best for you. Depending on the psychologist and the treatment approach that you have settled upon, you may also be asked to do some homework before your next session.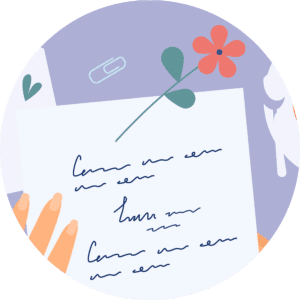 What Should I Tell my Psychologist?
The first thing to remember is that, barring specific boundaries which you have agreed on with your psychologist, there are no off-limit topics. A place you may wish to start at is discussing your immediate emotions and worries. This could include something which happened in the past hour, or even earlier in the week. You may also wish to bring up feelings that have been bugging you, but which you can't put a name to. Your psychologist can work with you to help articulate your emotions and clarify them further.
What is a Good Question to Ask a Psychologist?
During your first session with your psychologist, you may feel unsure on how to proceed. You may also be uncertain if your psychologist fits you well, or whether they can offer you the support you want. Given that the therapeutic journey takes time—several months or even years, depending on the issues troubling you—it is important to address these questions as soon as possible.
Some questions that you may want to ask your psychologist are as follows:
How long they have been practising
Have they seen clients with circumstances similar to you; and if yes, how many and how long ago
What is their general approach as a psychologist when helping clients work through issues
How many sessions do they anticipate that you might need before your issues are resolved
What do they consider to be relevant when creating counselling goals
How often do they have peer consultations
Do Psychologists Give Advice?
While your psychologist may certainly have their own opinions and beliefs, mental health professionals including psychologists avoid providing advice. A key goal of therapy is for the individual to better understand what motivates their actions, empowering them to make better decisions. Providing 'quick' solutions not only disempowers individuals, but also (incorrectly) assumes that the psychologist knows the individual's life better than they do.
Best Psychologist in Singapore: How do I choose a good psychologist?
A good place to start is often to first check if your psychologist is licensed. In Singapore, while there's no mandatory licensing regime, the Singapore Register of Psychologists maintains an official register of recognised psychologists here. However, as registration is not mandatory, despite the legitimate credentials held by your psychologist, their name may not be found on the register.
Additionally, you may also want to ensure that your psychologist is a good fit for you. As a good level of rapport with your psychologist is important, ensuring that you have the right match is vital. A key determinant is your level of comfort with your psychologist and whether you feel at ease around them. This factor is considered to be central to the success of the therapeutic relationship. It may thus take several tries before you find a competent, certified psychologist that fits you well.
Some signs that your psychologist may match you well are:
You feel validated and listened to
You trust them, and view them as an ally
You've noticed changes in yourself for the better
Your psychologist offers a range of possible solutions, and are willing to provide you with suggestions if the current treatment doesn't work out for you
Your psychologist provides you with the tools you need to adopt better habits
What makes a bad psychologist?
Figuring out that your psychologist has ill intentions can be confusing, especially if you are still new to therapy and do not know what to look for.
As a guideline, in Singapore, the Singapore Register of Psychologists has a Code of Ethics for psychologists practising in Singapore. The full code of ethics can be found here—but in general, some of the general principles are as follows:
Your psychologist should accord you proper respect. This means being respectful of your own values, attitudes and beliefs. Your psychologist should not be attempting to impose their own values onto you.
Your psychologist should always work for your benefit. They should consider the potential of their actions for impacting your life positively, and work with that in mind.
Your psychologist should maintain confidentiality where possible. Barring legal and ethical interventions, your psychologist should protect your personal information from being leaked. They should also seek your consent before recording or using any personal information.
Your psychologist should not discriminate against you based on differences such as race, religion or sexual orientation.
Your psychologist should also not harass, exploit or engage in an intimate/romantic relationship with you.
If you feel threatened by your psychologist or found that they may have violated some of these principles, do raise them up to your psychologist. Alternatively, you may wish to contact the authorities—or if they are on the Singapore Register of Psychologists, you may lodge a formal complaint with the Singapore Psychological Society.
Our Psychologists in Singapore include: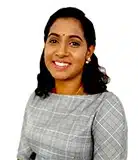 Punitha is an experienced psychologist who specialises in couples therapy, self-harm, addictions, trauma and PTSD, burnout & childhood issues.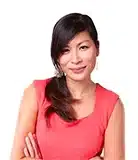 Alexandra is a psychologist who draws on her multicultural experiences to support clients facing relationship, workplace & self-esteem issues.
Clarke Quay (Sit-Down) & Botanic Gardens (Walk & Talk)
Desieree is an experienced psychologist who is able to help clients with a wide range of emotional & behavioural issues, as well as self-development.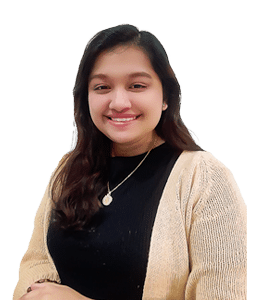 Glennamarie specialises in burnout, anxiety, depression, self-esteem, anger issues, eating concerns, addictions, OCD, ADHD, trauma & PTSD.
Frequently Asked Questions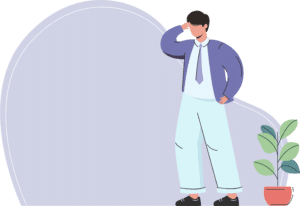 Is a psychologist a doctor?
While psychologists can diagnose psychological conditions and offer psychotherapy, it should be noted that psychologists generally do not prescribe medication. This is because most psychologists do not attend a medical school and so are not trained to provide prescriptions. If you are interested in seeking medication, a psychologist may refer you on to a psychiatrist who can provide prescriptions.
Are psychologists regulated in Singapore?
Persons practising as psychologists are not currently regulated in Singapore. Nonetheless, according to the
Ministry of Health (Singapore)
, professional bodies such as the Singapore Association for Counselling and Singapore Psychological Society provide guidance on the professional and ethical conduct for its members.
What qualifications do you need to be a psychologist in Singapore?
Persons practising as psychologists are not currently regulated in Singapore. This means that inadequately qualified or trained individuals could provide services as a "psychologist". At Talk Your Heart Out (TYHO), we require at least a relevant Master's degree, training, and experience to provide psychological services. 
Can a psychologist diagnose in Singapore?
Yes, psychologists can use diagnostic tests to diagnose mental health illnesses and disorders. You may wish to check with the psychologist you are seeing to find out if they can help with this. 
How Much Does it Cost to See a Psychologist in Singapore?
In general, an hour-long session with a psychologist in Singapore may cost anywhere from $150 to $300. The exact amount would depend on the psychologist's specialisation and their pricing policy. Depending on the psychologist, they may make their services more affordable on a means-tested basis.
Can I Consult a Psychologist For Free?
There are a number of routes you can take to consult a psychologist free of cost, or at low cost including:
Check your company's Employee Assistance Program to see if you are able to avail therapy services at your company's cost.
Check your insurance coverage to see if it includes mental health support or therapy.
If you practise a religion, you may want to check if your place of worship provides counselling. Many churches and other religious organisations provide free counselling, including non-religious counselling.
If you are a student, your school or university may provide free or low cost options for counselling.
Approach not-for-profit organisations to check if they may provide free or low cost therapy options.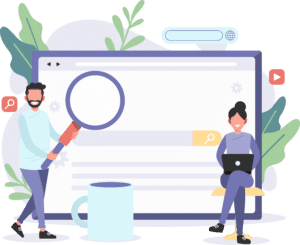 What is the Difference Between a Psychologist and a Therapist?
In the context of emotional difficulties, therapy is a safe, confidential, and non-judgmental space. Individuals may share their struggles and work towards a goal with a trained professional. The term "therapist" encompasses a wide range of mental health professionals who provide therapy, including counsellors, psychotherapists, psychologists and sometimes even psychiatrists.
When making an assessment as to who to see for your mental health needs, feel free to ask them or the organisation they work with for their qualifications, training, experience and specialsations. Most importantly, ask yourself if you would feel comfortable opening up with them, and discussing deeply personal issues. Ultimately, the fit between client and their therapist is most important for effective therapeutic outcomes.
What is the Difference Between a Psychologist and a Counsellor?
Psychologists and counsellors (collectively called Therapists on our platform) are trained in providing talk therapy that would help a client improve their mental health and wellbeing.
In most situations, which type of professional you consult is not critically important. This is because there are considerable overlaps among them with respect to the training they have received, types of problems they help with, and the approaches they use. All are competent to recognise and help with the more common mental health issues, whether it is mild to moderate forms of depression, anxiety, relationship problems, or addictions.
Having said that, there are some differences between the type and level of support that will be provided depending on the Therapist you pick. This is because they have all acquired different educational qualifications and specialise in different areas.
Broadly speaking, the different roles are as follows:
Psychologists have usually studied psychology at a master's level and are experts in the science behind human emotions, behaviour and mental processes. They use evidence-based strategies to diagnose and manage mental health illnesses and disorders non-medicinally over the long-term. They may also perform assessments and analyse the results, as well as diagnose psychological or behavioural conditions.
Counsellors generally have a minimum of a postgraduate diploma (TYHO's Professional Counsellors all have at least a Master's in Counselling degree), and are highly skilled in applying integrative therapies to assist people in working through their personal and emotional issues. They tend to adopt a more person-centred approach that focuses on the overall wellbeing of their clients when helping them address specific problems. If you would like to talk about a specific issue (eg adjustment to a new job, coping with loss, problems at school), then a counsellor may be more appropriate to approach.
Is it better to See a Psychologist or a Psychiatrist?
In general, psychologists and psychiatrists differ on the following points:
As mentioned above, psychologists are not medical doctors and so cannot prescribe medication. Psychiatrists, however, have trained as medical doctors and can prescribe medication.
Psychiatrists can diagnose, manage and provide a range of therapies for psychological conditions. Psychologists, however, primarily focus on providing therapy to their clients, though they are still able of providing diagnoses.
As such, whether it is best to see a psychologist or psychiatrist will depend on the issues the individual faces. If seeking treatment and/or medication for severe conditions, seeing a psychiatrist may prove to be a better choice. One should note, however, that the choice between a psychologist and psychiatrist is not mutually exclusive. One may see a psychiatrist for medication to help with their condition, but also see a psychologist for therapy to manage the same condition. It is also not uncommon for psychologists to offer referrals to psychiatrists, and vice-versa.
If you are in treatment and are unsure if you would like a referral, consider bringing the question up to your psychologist or psychiatrist. If this is your first therapy session and/or the fees are a concern, the fees of a psychologist are generally lower than a psychiatrist's.
Can I see a Private Psychologist in Singapore?
Yes, there are many private mental health services in Singapore where clients may book sessions directly with a psychologist without a referral. Sessions are confidential, with a few limits to confidentiality. Generally, these limits to confidentiality involve situations in which there is a risk of harm to the client or someone else; in these cases, safety takes precedence over confidentiality. 
Can I see a psychologist in Singapore online?
Yes, you can! Psychologists who provide online therapy sessions typically converse with their clients via audio or videoconferencing, or live chat. 
Videoconferencing, in particular, also allows psychologists to perform psychological assessments or tests on their clients, as they are able to read the facial expressions and body language of their clients in real time despite not interacting with them in-person. 
At Talk Your Heart Out, all our psychologists offer online (audio/video) therapy sessions. 
Mental health news and tips delivered to your inbox monthly