All TYHO Therapists (ie psychologists and professional counsellors) provide online counselling via video and audio. Selected Therapists also offer in-person sessions (general area provided in blue text boxes below). 
Before selecting someone suitable you may wish to read the Therapist's full profile, watch their videos, and read through selected client reviews.
See the Pricing section for our fees, and the FAQs for further information.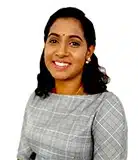 Punitha is an experienced psychologist who specialises in couples therapy, self-harm, addictions, trauma and PTSD, burnout & childhood issues.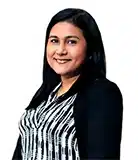 Jeanette works with couples and families, as well as adolescents and adults facing acute stress. She is also a certified hypnotherapist.
In-Person: High Street Plaza
Abigail specialises in separation, grief and loss, relationship issues, couples counselling, existential issues, trauma & PTSD.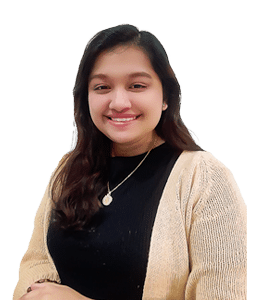 Glennamarie specialises in burnout and work stress, anger management, anxiety including social anxiety, depression, PTSD, autism, ADHD & learning issues.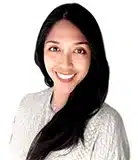 Alicia specialises in self-development, behaviour change, building respectful relationships, and interpersonal issues.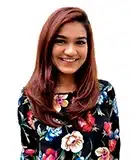 Psychotherapist & Counsellor
Nisha specialises in LGBTQIA+ issues, depression (incl dysthymia), relationship issues, trauma & PTSD, body image, existential issues & burnout.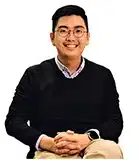 Joseph specialises in depression, mood instability, work stress, burnout, BPD, health issues, LGBT issues, habit change & suicidal ideation.
In-Person: Paya Lebar / Clarke Quay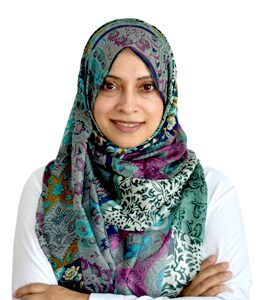 Tarin works with teenagers, young adults, and adults variety of issues from anxiety, low self-esteem, boundary issues, and depression to grief and loss.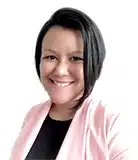 Alyssa works with both individuals and couples, and specialises in communication issues, at the workplace and in relationships.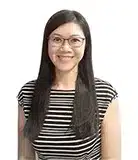 Caroline specialises in work stress and burnout, fears & phobias, sex-related issues, eating concerns, relationship issues & LGBTQIA+ issues.
In-Person: Multiple Addresses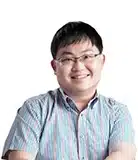 Ian specialises in depression, grief, anger management, stress, self-esteem issues, academic stresses, LGBT issues, habit change, and PTSD.
Desieree is an experienced psychologist who is able to help clients with a wide range of emotional & behavioural issues, as well as self-development.
Clarke Quay (Sit-Down) & Botanic Gardens (Walk &Talk)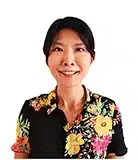 Lenca specialises in anxiety, depression, self-esteem, work-related stress, grief, elderly issues, life transitions, anger issues & cultural adjustment.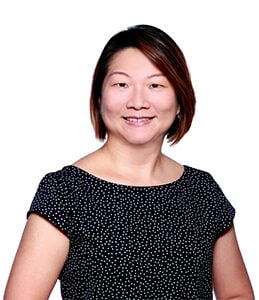 Lilian works with individuals on burnout, depression, & anxiety, and pregnancy, postnatal or menopause-related
mood changes.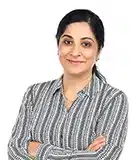 Rashmi works with local and expat clients on grief, divorce, parenting, abuse, relationship issues, and acculturation issues.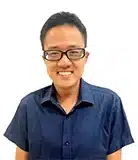 Tok Sheng works with adolescents, expatriates, and parents facing anxiety, stress, relationship issues, and adjustment difficulties.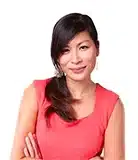 Alexandra is a psychologist who draws on her multicultural experiences to support clients facing relationship, workplace & self-esteem issues.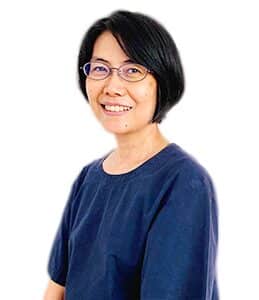 Joyce helps young adults and individuals from diverse backgrounds experiencing anxiety, depression, burnout, grief, and trauma.
Care Therapist
(starting from S$ 120)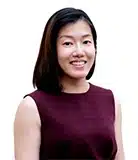 Ser Fee works with youths and young adults, and holds an interest in anxiety, identity issues, adjustment difficulties as well as self-development.
Care Therapist
(starting from S$ 120)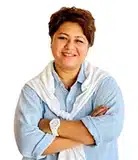 Kayden works with youth and adults and specialises in boundary issues, family violence and abuse, loneliness and mood instability.
Care Therapist
(starting from S$ 120)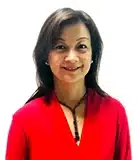 Karen specialises in working with couples, and can help with relationship & marital issues, including marriage preparation, to build strong relationships.
Care Therapist
(starting from S$ 120)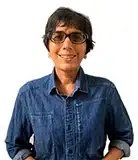 Beena helps clients find balance in different areas of their lives: relationships, personal development and effectiveness, and mental health.
Care Therapist
(starting from S$ 120)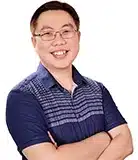 Edmund assists clients with a range of issues including depression, mood regulation, school & academic stress, and parental anxiety.
Care Therapist
(starting from S$ 120)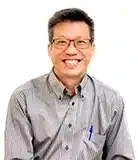 Mou Nyee specialises in helping adults (especially men) and couples facing stress relating to life transitions and career challenges.
Care Therapist
(starting from S$ 120)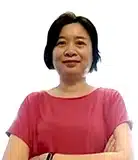 Ada is an experienced Therapist who helps with life & personal coaching, stress, anxiety, fears & phobias, life transitions, self-esteem, and self-development.
Care Therapist
(starting from S$ 120)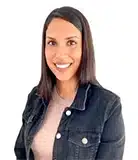 Rathi specialises in trauma-informed therapies aimed at healing trauma, childhood relational wounds, PTSD, and associated mood disorders.
Empathy Therapist
(starting from S$ 220)
How are TYHO Therapists selected?
Our Therapists not only have the right qualifications (min. Master's degree) and professional training, but are also aligned with TYHO values. These include being empathetic, non-judgmental and sensitive to diverse backgrounds and viewpoints. Each of them is deeply committed to providing their clients with effective therapy. 
Our Therapists have also lived and worked in many different countries or organisations. As such, they tap on their varied and unique life experiences when interacting with clients.  
Together, their diversity of background and skills will allow you to find someone who best suits your needs. We provide more information about our selection process in the About Us section.
What is the difference between Care and Empathy Therapists?
We currently have two categories of TYHO Therapists – Care and Empathy – who charge a slightly different fee. The categorisation considers various factors including:
Regardless of category, all TYHO Therapists were selected via the same stringent process, and are able to recognise and help with mental health issues listed on their profiles, including mild to moderate forms of depression, anxiety, relationship problems, or work-related stress. Ultimately, the fit between client and their Therapist is most important for effective therapeutic outcomes, and selection of the right Therapist is key (regardless of their Therapist category).