From time to time, all of us experience stress or anxiety from major life changes, complicated relationships or career setbacks.
Seek quality counselling online – at a time that's convenient, from a place that's accessible, and a cost more affordable to you.
Talk Your Heart Out… we are here to listen.
*Enquire with us for in-person counselling sessions in Singapore.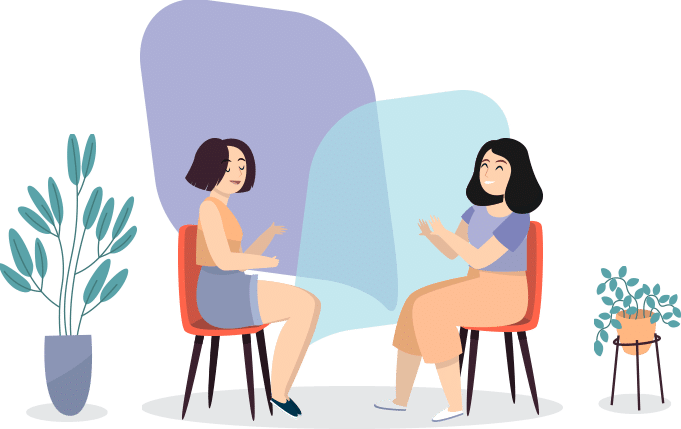 Access online counselling sessions after work hours and on weekends. Enquire with us for in-person counselling in Singapore.

Sign up to view the availabilities of your preferred Therapist (ie psychologist or professional counsellor).

Sign into your account and make an appointment with your selected Therapist. Talk to them in-person or via video, audio, or a text-based live chat session, whichever you prefer.
Benefits

of Online Therapy
TYHO's in-person and online counselling services are private, affordable and of high quality. We offer the following benefits:
Li Nah's specialises in bereavement & non-death loss, social & behavioural difficulties, trauma, adverse childhood events (ACE).
Lira is a professional counsellor who works with local and expatriate clients, drawing on her multi-cultural and multi-lingual background.
Jeanette works with couples and families, as well as adults and adolescents facing acute stress due to pressures faced in school, work & relationships.
Rathi specialises in assisting clients who have experienced trauma, and also provides support for PTSD, depression, and anxiety.
Joseph is a professional counsellor who can help with mood instability, anger management, suicidal ideation & bipolar disorder.
Beena helps with anxiety, burnout & self-esteem. Her expertise is in helping clients thrive in their career, education and relationships.
Kayden specialises in anxiety, self-esteem, school or work issues, boundary issues, depression, relationship and LGBTQIA+ issues.
Ser Fee is a professional counsellor who holds an interest in existential & identity issues, adjustment difficulties as well as self-development.
Desieree is an experienced psychologist who is able to help with a wide range of emotional and behavioural issues such as habit control.
Rashmi is a professional counsellor who helps clients with grief, divorce, parenting, abuse, and acculturation issues.
Alexandra is a psychologist who works with a range of clients, and specialises in relationships, self-esteem, and workplace issues.
Alicia is a professional counsellor who assists with self-development, behavioural change and building respectful relationships.

Punitha is an experienced psychologist specialising in addictive behaviour, trauma and childhood issues, amongst others.
Nisha is a professional counsellor specialising in LGBTQ+ issues, mental illnesses, family relationships and workplace stress.
Edmund is a professional counsellor experienced in assisting with a broad range of issues including mood regulation, stress and anxiety.
Karen is a professional counsellor who specialises in couples counselling, and marriage preparation to build strong relationships.
Alyssa is a professional counsellor who often works with young adults facing educational stress, adjustment issues or workplace stress.
Alice is a professional counsellor who works with a range of clients on long term issues and specializes in the use of EMDR techniques.

I finally have a safe place to voice out what has been plaguing me for years, its a definite relief to find a platform where I do not have to subject myself to tight schedule sessions and it is much easier to manage to get the help I need accordingly to my progress and current life situations or altercations. For my issues where I find it incredibly hard to socialise and often resort to putting a lot more effort to motivate myself to go out, having a virtual session in comparison to a face to face session that requires me to travel out of the way is definitely a key in terms of getting the help I know I need.
Ser Fee is easy to talk to, and she encourages open communication. I feel comfortable sharing my thoughts and feelings with her, and I know that my hour with her provides a safe environment for me to open up. She is also able to help me adopt fresh perspectives on my recurring unhealthy thought patterns and come up with actionable ways to manage them. It's still early on but I look forward to seeing what consistent therapy can achieve! I also like that there are weekend sessions available which makes it easier for working adults like me.
I had a good live chat conversation with Alyssa. She is a great listener – she made me feel better as I was able to discuss my troubles with her openly. If you are looking for a setting that is relaxing and without judgment, take the first step and try out TYHO.
Joseph is a very patient therapist; he allows me to express my thoughts, no matter how half-baked, and process the real meanings behind those thoughts together. I didn't feel the need to hold back sharing my stories, and he is able to provide a judgement-free zone to really improve my mental health and life in general. He was able to quickly adapt to my learning style, and eased me (a total therapy newbie) into the process in just the early sessions.
Lira's great – beyond fulfilling her role as a therapist, it's clear that she cares, is invested in the growth of the people she supports, is passionate in what she does, and shows interest in who I am currently, not just who I can be, and that's important to me. The most important thing Lira has done for me is to guide me to make my own decisions about the issues I'm facing. It makes me feel in control of what I do and feel. I don't think this would be possible if she didn't establish trust and safety from the get-go, ensuring that there is no judgment or pressure. It certainly helps too that she is clearly someone who is kind and passionate about what she advocates for. One thing that's surprising is that she makes an effort to make me smile, and knows how to do it, even through my roughest sessions with her. I also appreciate the ease of access, the zoom platform is ideal for online counselling. 
Karen has greatly helped me in the several issues I faced. I was stuck in a really bad place when I started my counselling sessions with her but after almost half a year with her, I have gained so much clarity, calmness, and self-confidence. I was really lost and stuck on multiple issues, but she was very patient in getting to the core of each issue I faced, very respectful, and gave off a very comfortable sense of warmth. I also like that the communication is very clear, and that we both know exactly what we are trying to work on for every session or for every exercise/technique that she introduces. She has given me very useful tools that I continue to practice in my daily life or for whenever I have to deal with the issues that used to affect me greatly, but no longer do now because of these techniques she's taught. I'm immensely grateful to have found her for therapy and for all the things she's taught me through our sessions.
Desieree built a good rapport with me right from the start and allows me to be heard and seen. We are able to work with long-term issues as well as challenges that arise. She has a good knowledge of tools to work with that have been very helpful to me and offers good insight and perspective, which have helped me clarify my thoughts. I look forward to every session with her.
Edmund is a very nice and caring counsellor. I feel really happy that I finally seek help after so many years of suffering even though it's expensive for the therapy but it really help me a lot in my mental health and I feel so much better in life. Thank you, Edmund!!
I've tried several different therapists, and I'm so glad I found Alicia. She is a great listener, but also interjects with thought-provoking questions that challenge some of my beliefs and help me uncover new insight into thinking patterns that may be flawed and harmful. I really needed someone who could bring wisdom from their life experiences to guide me, but still remain relatable to a millennial. And Alicia has certainly been the sweet spot between the two! Online counselling also makes it easy to attend sessions consistently. At the end of my sessions, I always feel heard and more clear-headed.
TYHO and Lira have been godsends in these strange and challenging times. In our sessions, Lira has been able to provide a safe environment of non-judgment and compassion. She's been a sympathetic sounding board, and comes armed with much knowledge and a bevy of tools for coping, healing and thriving. As someone who'd been resistant to the concept of professional mental health services, my experience with TYHO and Lira have made me realise that everyone could use a safe and sympathetic space and a knowledgeable companion to work out troubling and difficult issues.
Alexandra Oh (Alex) has been an incredible therapist for me. Alex is great at asking the right questions to help me reconsider my mindset, and she has a strong sense about how not to push me too much or too little in a session. I always leave with new insights about myself and questions to think about, so I feel challenged but not overwhelmed. She's incredibly warm, easy to talk to, and feels like she understands my challenges quickly and with compassion. I'd recommend Alex to anyone as an excellent therapist.
Punitha has a warm, calming presence that put me at immediate ease to open up and share my innermost thoughts and concerns with her. Her interactive approach in sessions means that she actively listens and also attends to my prioritised needs in each session. Her non-judgemental, encouraging and compassionate responses to much of my journey has been so integral to healing, with the effects sometimes felt long after our session has ended. She gives an unhurried space to share one's thoughts and feelings which is a much-needed experience in the stressful rush of life. I also appreciate how she remembers details and can knit together parts of our previous sessions to reflect insights.
Punitha has been beyond wonderful. I feel heard, and understood especially when questions are being asked that makes me think harder about why and how certain things are and how it relates to current or past situations/reactions. I like that questions asked were very insightful, and probing – it allows me to look deeper into certain issues I wouldn't have thought twice to look at.
I like that Ser Fee does not judge me for what I feel and affirms my experiences. She is very empathetic and makes me feel very comfortable with sharing my feelings and experiences. Additionally, she also deals with my issues with my identity with tact and makes me feel valued for who I am. She also pushes me to be better and look at situations from a different perspective. She doesn't chastise me for the times when I don't know how to look deeply into myself and rather asks alternative questions to get down to the root of how I'm feeling. She has greatly helped me think about and cope with my relationship with my mother and my identity. As a mixed race person – she has great tact with helping me through my identity issues and does not make me feel small.
Punitha listens to everything I say carefully and her responses to my concerns always bring new insight and perspectives. She is attentive and empathetic and does her best to relate to me and put herself in my shoes. She also helps me set goals for myself regarding my mental health and well-being and I end every session feeling hopeful because now I have something tangible to work towards.
I've been to therapy elsewhere before but now I feel like I am really progressing with Alicia. She is very observant and good at picking up cues that I may not even be aware of. She is very knowledgeable in what she does, and she has so much empathy, which makes me feel like I can be more and more vulnerable after each session. Great skills that every therapist should have. I am very happy with my therapist and would highly recommend her. She is also very insightful and very observant in reading in between the lines of what I say.
Lira was very easy to talk to and provided a safe environment for me to air my problems. It did not feel like she was patronizing me or forcing any of her views on me. I felt validated from her words when prior to the session I thought my issues were too small to be problems and I shouldn't even have signed up for this. Even though the session was conducted virtually, I could somehow feel the warmth radiating off her. I like the immediacy of your service as my school made me wait 2 months for an appointment and I think I might have gone crazy before then.
In the beginning after the death of my husband before I met Rashmi, I did not feel good at all. I used to wonder how I will go through life without my husband and how take care of my children all by myself. I was frightened to face life and felt hopeless and used to think my life was over. Then I met Rashmi and my healing started. She patiently listened to me as I expressed my grief and worries, encouraged me to take one step at a time and re-engage with life again. She gave me all the help and support I needed and gradually I am now beginning to feel much better and confident as I go about re-building my identity and taking care of my children. I thank her for all her help in getting me through such tough and emotionally challenging times.
Alyssa was really genuine; the way she tries to understand me was through easy-going conversations and questions, not invasive/straightforward. She really made me feel comfortable to share my thoughts and worries. It felt really comfortable being able to talk freely and expressing my thoughts and worries. Simple affirmations also helped to make me feel better. Just being able to sense that she was genuine made the whole process easier and better.
Alyssa is an incredibly good listener. I feel very safe to pour my heart out to her, without feeling any judgement. I truly felt I got the support I needed. She definitely held the space for me to explore and understand my emotions and thoughts so much better. I always leave each session with a much more elevated mood, and empowered that I'm able to come to a conclusion/ closure with my issues. My experience has been wonderful so far. I was telling Alyssa how TYHO is such an incredible company name; it doesn't sound intimidating or scary, especially for people who want to reach out for help. At least it sounded like this to me 🙂
Hands down to Alice Ho Tan. She is a down-to-earth coach. With her many years of experience and her readiness, she provided me a safe space to pour out my worries, concerns, fears, confusions and many more trapped emotions without judgement. Alice's willingness to walk through the journey together has helped me gain confidence that things will eventually be fine! One thing that I learned through Alice that anybody and everybody can experience anxiety, depression and burnout – it is ok and there should be no shame in seeking help. Healing is a messy process but it is possible even if that someone has a long history of PTSD.
Alicia is a therapist I would recommend to my family and friends. With her prior experience, she is able to understand my situation and feelings very well. She helped me make sense of how I am feeling and how I can manage them. She makes me feel calm and comfortable which makes me open up to her about my feelings easily. Alicia is very attentive and listens to me. She explains and makes sense of what I am going through. It's nice to have someone who listens to me and is concerned for my well-being. I also liked that I was access therapy from home.
Alicia was very patient and kind. She was also an excellent listener, non-judgemental, and helped me walk through my thought processes clearly. She created a safe environment for me to talk about my fears and worries which helped me open up to her freely. I liked that we began punctually, and I could do it from the convenience of my home.
I look forward to every therapy session with Alicia as I know she would be able to shed light on any issue I'm wrestling with. She is a warm and empathetic listener, pays attention to details, and draws on a wealth of experience to provide helpful insights and prompts for deeper self-reflection. I'm grateful for her help to get me back up on my feet, and for the safe environment she actively fosters. I feel like I can talk about anything with Alicia, and she'll always share insights or ask questions that allow me to reflect deeper or consider new ways of approaching an issue.
Alice does not put herself above the client. Her candor makes the sessions more effective and focused. There is a strong therapeutic alliance because CBT and EMDR suit my personality and needs. Alice is practical and pragmatic in her approach. She is also effective and focused.
I spoke to Alyssa about my family tensions and work-related anxiety. Alyssa is a phenomenal listener. I am usually more reserved, but I felt at ease speaking about matters that have been bothering me. She listened intently, and asked thought-provoking questions. She fast understood my situation, better than some close friends do, and brought much needed clarity to my thoughts. Would love to see her again!
Lira is very intuitive. As self-aware as I try to be in terms of my situation and issues, she is still able to effectively identify the underlying causes and propose methods to help accept, understand and address them better. It has always been difficult for me to try to cope with these issues myself and I always seek comfort in the safe place that Lira has definitely created for me right from the start. I even look forward to my future sessions with her before I was finished with my current session. I am beginning to explore different aspects of myself that I never realised was there, and Lira has been nothing but a darling to share these with and to have her guide me back to the path that I should be on regardless of how turbulent my moods might be. For someone who is reaching out for professional help for the first time, I couldn't ask for a better Well-being Coach to start my self-love and healing journey.
Rashmi was referred to me when I was going through a turbulent time facing a divorce after a long-standing marriage and managing a new demanding relationship. I have been talking to her via video calls about my relationship, marriage and the emotional upheaval I have been facing the last 3 years. She has been gentle, patient and helped me recognize the abuse that I have faced; to keep belief in myself and be strong and most of all manage the trauma and anxiety and focus on rebuilding my life.
As someone who has been dealing with her own depression alone for a long time, Lira help pave the way for the very much-needed clarity and comfort I needed. She provides a safe and free-of-judgement space during our sessions, which I think is very important. Her empathy, compassion and knowledge further empowered me to be courageous in facing and unpacking my issues. It has never been a great match with previous counsellors for me from the get-go, I'm glad it is with Lira. Lira is great! Her knowledge and ability to pinpoint crucial points during our conversations are really helpful in allowing me to understand difficult situations and thoughts with more clarity. She cares and I think that really matters too.
I went to Alice for some relationship problems which I had difficulty figuring out on my own. She provided a safe space for me to share my deepest thoughts without judgement and was able to share her analysis of the behaviour of my partner and me. She is also very patient and was able to show empathy. By delving deeper into my emotions, I feel that I am working towards my goal of self-awareness!
Alice was fantastic as my counsellor. She was incredibly effective – she understood me more in one session than others have been able to over multiple sessions in the past. Not only was she a really competent counsellor, but she was also deeply empathetic and connected with me on an emotional level.
I decided to give therapy a try after years of hesitation and I'm glad I came across TYHO. As they offer online therapy, it provides a lot of convenience, especially during circuit breaker. Alice is very encouraging and kind, and provides a good listening ear and a safe space for me to share about my problems. This makes me feel more at ease about going through counselling. The sessions have helped me identify some of my triggers, and with Alice's help, I can recognize when I am feeling down which helps me to manage my emotions better.
I was seeking couples' counselling and was glad to come across TYHO. I was impressed by the efficient and thorough service I encountered when booking, and our counsellor Karen was also empathetic and easy to talk to. She provided a judgement-free zone for my partner and I to discuss issues, and offered us sound strategies for coping and conflict resolution. I feel more confident in my relationship and would recommend TYHO to others.
I found Alyssa very warm and easy to talk to. She is a really great listener and very empathetic. Her suggested coping strategies were also quite manageable and not too extreme. I felt very comfortable 😊.
Lira listens with a genuine heart in a non-judgemental way. I'm glad that she helps me look at the bigger picture of my problems and teaches me strategies to cope with my anxiety.
What Counselling Can
Help With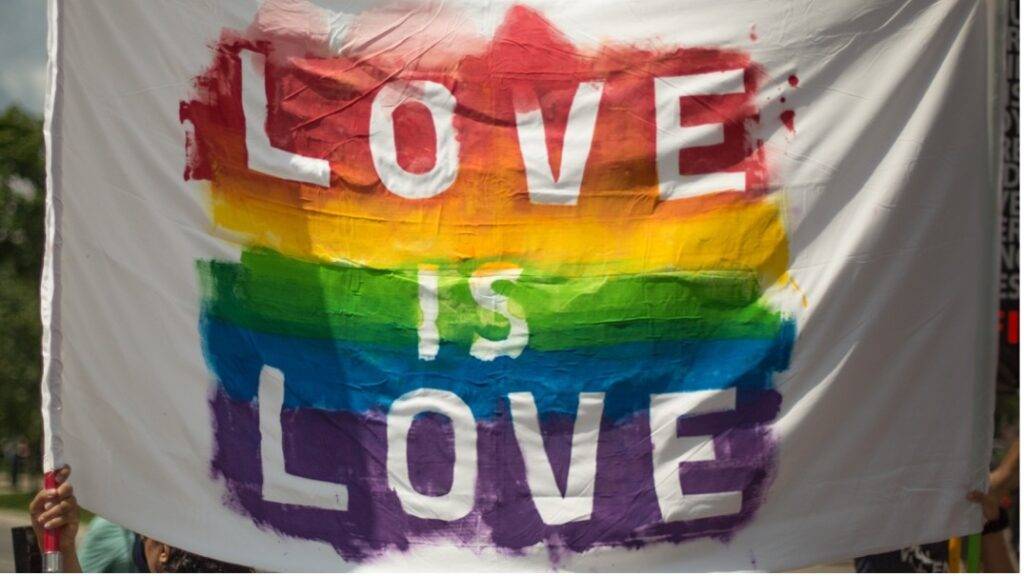 28 December 2021 This Article Contains: What is Internalised Homophobia? How Can Internalised Homophobia Affect …
Mental health news and tips delivered to your inbox monthly
Quality

Online Counselling in Singapore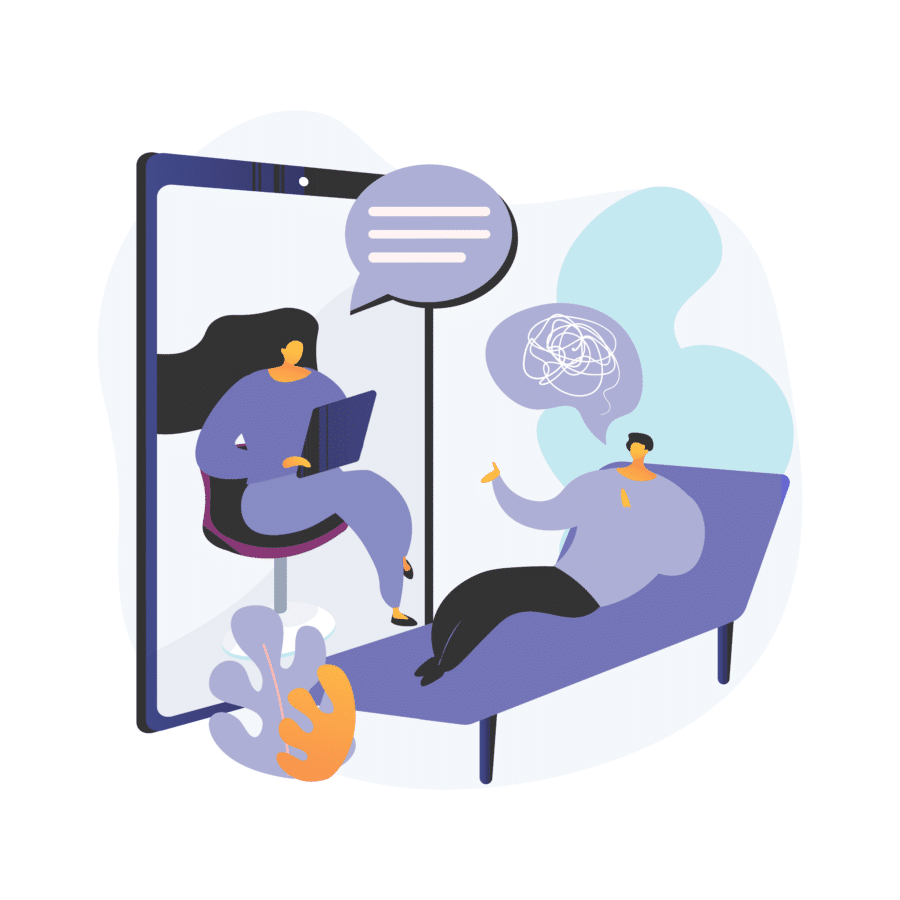 Finding the right Therapist. We understand that finding a good Therapist (ie professional counsellor or psychologist) can be a daunting process, especially since Singapore has no specific regulatory regime governing mental health professionals. We often discuss greatly personal details with our Therapist as we seek to dissect, unravel and analyse life's challenges and deal with them head on. As such, at TYHO, we aim to ensure that you can count on us to find exceptional mental health professionals for you.
What to expect at TYHO. All our Therapists are Singapore based or Singaporean. They not only have the right qualifications (min. Master's degree) and professional training, but are also aligned with TYHO values. These include being empathetic, non-judgmental and sensitive to diverse backgrounds and viewpoints. Each of them is deeply committed to providing their clients with effective therapy. 
Leave us a message if you have any questions about our counselling services or would like to explore how we can collaborate with you.