Talk to a

THERAPIST

today
We are a Singapore based online counselling platform.
Book a session with one of our Therapists (ie counsellor or psychologist) to work through any personal issues with them.
Do it all online – at a time that's convenient, from a place that's accessible, and a cost more affordable to you.
From time to time, all of us experience major life changes, complicated relationships and career setbacks. Whatever it is, you don't have to do it alone.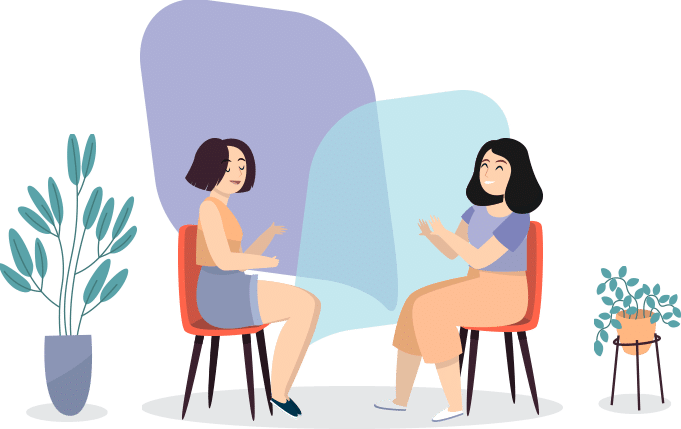 Sign up and schedule a session with a Therapist in less than 2 minutes - all online

Sign up to view the availabilities of your selected Therapist. We offer online counselling sessions after work hours and on weekends.


Choose your Therapist
Read the profiles of our Therapists and select one who best suits your needs.

Sign into your account and make an appointment with your selected Therapist. Talk to them via video, audio, or a text-based live chat session, whichever you prefer.

Talk Your Heart Out's services are 100% private, convenient and of high quality. We offer the following benefits:
Alice works with a range of clients on long term issues and uses EMDR techniques for effective results.

Alyssa often works with young adults (professionals, students) and is comfortable with text based live chat.
Edmund is very experienced in working with youth, and can assist with a broad range of issues.
Elisa works on a range of women's issues, and with higher education students and professionals.
Karen specialises in marriage counselling, and marriage preparation to build strong relationships.
Lira works with local and expatriate clients, drawing on her multi-cultural and multi-lingual background.
Rashmi works with local and expatriate clients on various individual and family-related issues. 
Rathi is a psychologist and works with individuals on a wide range of emotional and behavioural issues.
I spent a lot of time online looking for somewhere I could start therapy, and felt so relieved to find TYHO. It is approachable, fuss-free and affordable, which makes the process of starting therapy a lot less intimidating. The write-ups and videos of each therapist/counsellor also helps you hasten the process of finding someone suitable. I'm glad to have found Rathi, as I finally feel listened to, and that my feelings and thoughts matter. I appreciate her quick understanding of things I struggle to verbalise, and also appreciate her breaking down for me any new concepts. I am feeling positive about seeing progress together. Thank you Rathi!
Rashmi was referred to me when I was going through a turbulent time facing a divorce after a long-standing marriage and managing a new demanding relationship. I have been talking to her via video calls about my relationship, marriage and the emotional upheaval I have been facing the last 3 years. She has been gentle, patient and helped me recognize the abuse that I have faced; to keep belief in myself and be strong and most of all manage the trauma and anxiety and focus on rebuilding my life.
In the beginning after the death of my husband before I met Rashmi, I did not feel good at all. I used to wonder how I will go through life without my husband and how take care of my children all by myself. I was frightened to face life and felt hopeless and used to think my life was over. Then I met Rashmi and my healing started. She patiently listened to me as I expressed my grief and worries, encouraged me to take one step at a time and re-engage with life again. She gave me all the help and support I needed and gradually I am now beginning to feel much better and confident as I go about re-building my identity and taking care of my children. I thank her for all her help in getting me through such tough and emotionally challenging times.
Rathi is a really supportive listener. I always feel she lets me ramble on, but she is actually quite skilled and is able to tease out the issues that I am facing, and keeps our sessions quite focused. I treasure the insights she has brought to our sessions. I like that the sessions are flexible and I can be speaking to her from home. On bad depression days, this convenience is much appreciated.
As someone who has been dealing with her own depression alone for a long time, Lira help pave the way for the very much-needed clarity and comfort I needed. She provides a safe and free-of-judgement space during our sessions, which I think is very important. Her empathy, compassion and knowledge further empowered me to be courageous in facing and unpacking my issues. It has never been a great match with previous counsellors for me from the get-go, I'm glad it is with Lira. Lira is great! Her knowledge and ability to pinpoint crucial points during our conversations are really helpful in allowing me to understand difficult situations and thoughts with more clarity. She cares and I think that really matters too.
Hands down to Alice Ho Tan. She is a down-to-earth coach. With her many years of experience and her readiness, she provided me a safe space to pour out my worries, concerns, fears, confusions and many more trapped emotions without judgement. Alice's willingness to walk through the journey together has helped me gain confidence that things will eventually be fine! One thing that I learned through Alice that anybody and everybody can experience anxiety, depression and burnout – it is ok and there should be no shame in seeking help. Healing is a messy process but it is possible even if that someone has a long history of PTSD.
TYHO and Lira have been godsends in these strange and challenging times. In our sessions, Lira has been able to provide a safe environment of non-judgment and compassion. She's been a sympathetic sounding board, and comes armed with much knowledge and a bevy of tools for coping, healing and thriving. As someone who'd been resistant to the concept of professional mental health services, my experience with TYHO and Lira have made me realise that everyone could use a safe and sympathetic space and a knowledgeable companion to work out troubling and difficult issues.
I went to Alice for some relationship problems which I had difficulty figuring out on my own. She provided a safe space for me to share my deepest thoughts without judgement and was able to share her analysis of the behaviour of my partner and me. She is also very patient and was able to show empathy. By delving deeper into my emotions, I feel that I am working towards my goal of self-awareness!
Alice was fantastic as my counsellor. She was incredibly effective – she understood me more in one session than others have been able to over multiple sessions in the past. Not only was she a really competent counsellor, but she was also deeply empathetic and connected with me on an emotional level.
I decided to give therapy a try after years of hesitation and I'm glad I came across TYHO. As they offer online therapy, it provides a lot of convenience, especially during circuit breaker. Alice is very encouraging and kind, and provides a good listening ear and a safe space for me to share about my problems. This makes me feel more at ease about going through counselling. The sessions have helped me identify some of my triggers, and with Alice's help, I can recognize when I am feeling down which helps me to manage my emotions better.
I was seeking couples' counselling and was glad to come across TYHO. I was impressed by the efficient and thorough service I encountered when booking, and our counsellor Karen was also empathetic and easy to talk to. She provided a judgement-free zone for my partner and I to discuss issues, and offered us sound strategies for coping and conflict resolution. I feel more confident in my relationship and would recommend TYHO to others.
Edmund is a very nice and caring counsellor. I feel really happy that I finally seek help after so many years of suffering even though it's expensive for the therapy but it really help me a lot in my mental health and I feel so much better in life. Thank you, Edmund!!
I spoke to Alyssa about my family tensions and work-related anxiety. Alyssa is a phenomenal listener. I am usually more reserved, but I felt at ease speaking about matters that have been bothering me. She listened intently, and asked thought-provoking questions. She fast understood my situation, better than some close friends do, and brought much needed clarity to my thoughts. Would love to see her again!
I found Alyssa very warm and easy to talk to. She is a really great listener and very empathetic. Her suggested coping strategies were also quite manageable and not too extreme. I felt very comfortable 😊.
I had a good live chat conversation with Alyssa. She is a great listener – she made me feel better as I was able to discuss my troubles with her openly. If you are looking for a setting that is relaxing and without judgment, take the first step and try out TYHO.
17 August 2020 Diong Zoe Yi Tags: self-compassion; self-criticism; counselling Singapore Why self-criticism is unhelpful Many of us are no …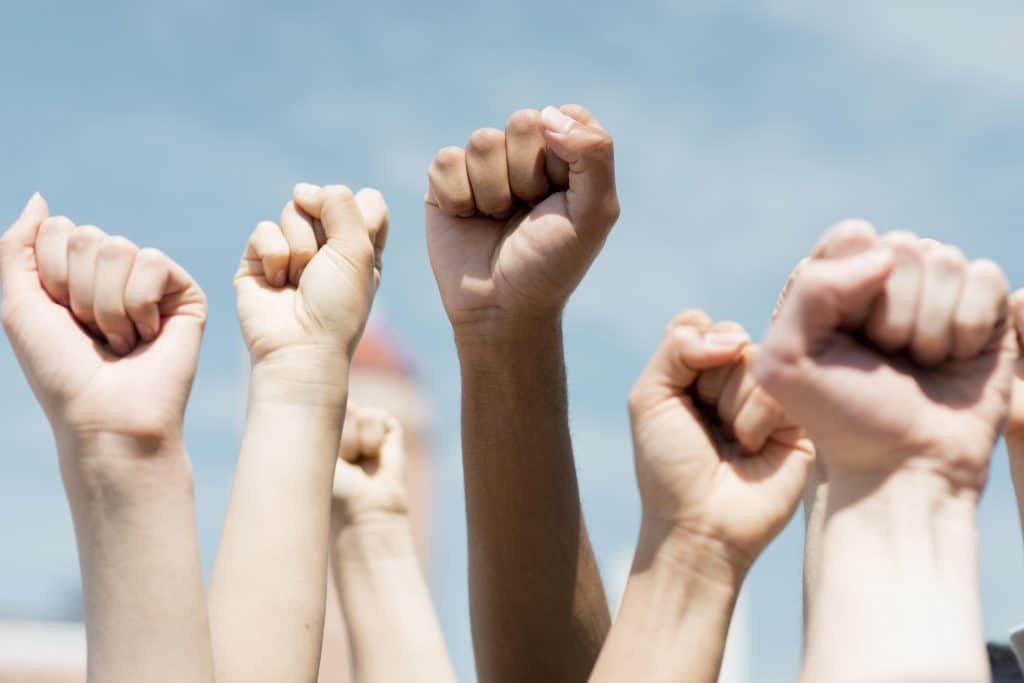 5 July 2020 Alyssa Fernandez Tags: ethnic privilege; minority experiences; mental wellness of minorities; Singapore Background I am Singaporean. I …
Leave us a message if you have any questions or would like to explore how we can collaborate with you.