Who Is Family Counselling For?
Family counselling can help families who are going through a tough time, a major life transition, or coping with behavioural or mental health problems in family members. Some issues such as financial struggles, grief and even daily stressors could strain the relationship between family members. Family therapy not only addresses ongoing conflicts but also helps family members develop and maintain a healthy, functional family.
As conflicts arise, family members may find it hard to communicate honestly without hurting each other's feelings. Our Singapore family counsellors create a comfortable space for open communication to reduce unspoken resentment. This will help your family understand each other's perspectives. Understanding each other is crucial in creating a treatment plan where all family members can work together to address family conflicts.
Depending on your goals, family counselling allows you to:
Is This Happening to You?
Family therapy is recommended for those who find that they are/have:
What Do I Do If My Family Members Do Not Want to Go for Family Counselling?
Some things that you can consider doing are:
If you have tried these suggestions and your family members are still uncomfortable with the idea of family therapy, you can try individual counselling first, with a Singapore therapist on our platform who is best suited to meet your needs.  Our therapists are professional psychologists and counsellors. In individual therapy, you may choose to work on any issue that affects you, including the difficulties you face in relation to your family.
As you continue your journey in individual therapy, consider sharing your counselling journey with your family members as it might help them to feel more open to attending family counselling sessions with you. Observing a positive change in you and the relationship you have with your family members may encourage them to try family counselling with a Singapore family therapist.
Frequently Asked Questions
Is family counselling a good idea?
It is normal to experience hesitation when deciding whether or not you should book a counselling session, particularly if it would be your first time in therapy. Much like other situations we are initially unfamiliar with, we might feel apprehensive or even intimidated. The reality is, though, that people attend counselling sessions for all sorts of reasons, and family counselling is no exception.
Family counselling can be especially helpful for families that are going through a transition (eg parenting counselling), or when family members find it increasingly difficult to communicate effectively with one another. Even daily stressors can strain relationships! Family counselling services in Singapore create a safe and comfortable space that fosters open communication, thereby reducing unspoken resentment that might otherwise build up over time.
Is counselling free in Singapore? How much does it cost to see a counsellor in Singapore?
The cost of a therapy session varies based on a number of factors, such as whether the therapy session is for an individual, couple, or family, and whether the session is conducted online or in-person. For more details on the price of family counselling services in Singapore, visit Talk Your Heart Out's pricing page.
What does family counselling do?
Each family is unique; the goals of family counselling may thus look different depending on the needs of each family. The counsellor, as well as the family, will collaborate to co-create the goals of family counselling. Some examples of goals set in family counselling services include identifying conflicts and developing methods to address them, learning more about each family member's perspective, highlighting problematic communication patterns and replacing them with more effective ones, replacing unhelpful behaviours with healthier alternatives, and instilling trust and honesty within the family.
Do all my family members have to be present for family counselling in Singapore?
Where possible, it will be beneficial if all relevant parties in the immediate family are in attendance during family counselling sessions. However, considerations in relation to age may also be made. For example, discussing certain topics in front of adolescents or children may not be appropriate. In such scenarios, the therapist may then suggest not to include any adolescents and/or children for certain segments of the discussion or for selected family therapy sessions. 
What if I live with members of my extended family, or if my main concern involves relatives outside of my immediate family? Should they attend the family counselling sessions with me?
Determining who needs to be present for family therapy depends largely on the concerns and goals of the family. There are times where other people who are not in one's immediate family, such as members of one's extended family, play a key role in the main reason for seeking family therapy. This may include grandparents, uncles and aunts, or in-laws, for instance. Depending on your family's needs and reasons for seeking family therapy, you may wish to have a discussion with your therapist about who should attend the family therapy sessions.
What if I have a family member who refuses to show up for family counselling sessions?
Having at least one family member who refuses to attend family counselling is quite a common occurrence. Examples of things that you can do include having an open and honest conversation with them about your reasons for wishing to seek family therapy, and how you hope family therapy will help your family specifically.
When suggesting family therapy, one possibility is to offer different options so that your family members have a say in the decision making process. For instance, you may wish to discuss with your family members which therapist they prefer, as well as whether the family would like to attend online or in-person family therapy sessions. You may also gently ask about your family members about their reasons for not wanting to seek family counselling services.
Some people also choose to start with individual therapy on their own, to gain clarity on how the issues within their family are affecting them individually. They can then explore different ways of managing the situation or find ways to cope better. Having one family member who attends individual counselling sessions may also normalise the idea of therapy for other family members.
Our Family Therapists in Singapore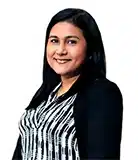 Jeanette works with couples and families, as well as adolescents and adults facing acute stress. She is also a certified hypnotherapist.
In-Person: High Street Plaza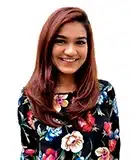 Psychotherapist & Counsellor
Nisha specialises in LGBTQIA+ issues, depression (incl dysthymia), relationship issues, trauma & PTSD, body image, existential issues & burnout.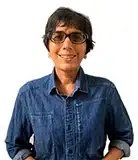 Beena helps clients find balance in different areas of their lives: relationships, personal development and effectiveness, and mental health.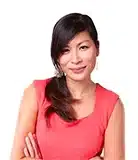 Alexandra is a psychologist who draws on her multicultural experiences to support clients facing relationship, workplace & self-esteem issues.
Mental health news and tips delivered to your inbox monthly