Contrary to popular belief, a counsellor does not give advice. Instead, a professional counsellor is trained to listen to you non-judgmentally and from a neutral standpoint, thereby offering you a safe space to air your concerns. Over time, your counsellor and you may then explore ways to better manage your emotions or difficulties. These may include delving further into issues or picking up new skills.
Zooming out to the Singapore counselling scene, we see that counselling is becoming increasingly commonplace, with many having tried out online counselling for the first time during the pandemic.
Counselling in Singapore: How Does it Work?
In terms of counselling, Singapore has many options available. These options vary by organisation, type of issue or difficulty, mode of counselling sessions, cost, as well as length of therapy. 
Where Can I Get Counselling in Singapore?
There are various ways to get counselling support in Singapore. These range from individual hotlines for specific purposes (eg crisis support, family violence, mental health difficulties, women's issues, pandemic-related struggles, and so on) to numerous private practices which cover a broad array of issues. There are also Family Service Centres or FSCs which offer social and emotional support for the lower income population and/or vulnerable residents in Singapore. You may find your nearest Family Service Centre using this locator.
What Types of Counselling Sessions are There?
There is great flexibility in terms of the types of counselling sessions as well. For instance, a counselling session may be for an individual, a couple, or a family. Any of these sessions may take place online (by video, audio, or text) or in-person, depending on the preferences and needs of the person(s) seeking counselling.
How Much Does a Counselling Session Cost?
The cost of a counselling session varies based on a number of factors. For example, counselling sessions for couples or families generally cost more than counselling sessions for individuals. In-person counselling sessions may also cost more than online counselling sessions due to overhead costs such as venue rental. In addition, there may be savings when counselling sessions are purchased in bulk. For more details on the prices of different types of counselling sessions, visit Talk Your Heart Out's pricing page.
How Long Does Counselling Last?
Each counselling session typically lasts one hour. How many total counselling sessions are required varies greatly based on an individual's (or couple's or family's) needs. Clients usually start out with weekly counselling sessions at the beginning of their counselling journey, as having regular counselling sessions helps to keep their progress going. Subsequently, the frequency of counselling sessions may increase or decrease depending on the client's situation, as well as what the client would like to achieve from their counselling sessions.
What Do People Seek Counselling For?
Counselling can help with various concerns, such as:
Mental health conditions (eg anxiety, depression)
Relationship difficulties
Grief and loss
Anger management
Work related stress
Academic stress
Parental stress
Loneliness
Self-esteem
Identity issues
Minority issues
Caregiver stress
Elderly issues
Coping with major life changes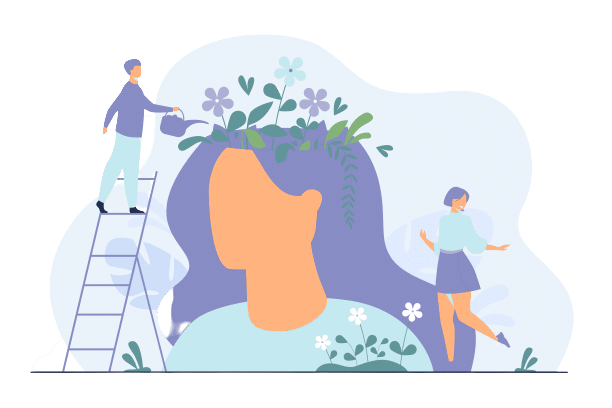 When Should I See a Counsellor?
People tend to associate counselling with life problems and difficulties. While that is one possible reason for seeking counselling, it is not always the case. People seek counselling for all sorts of other reasons, too.
Some examples include self-improvement, gaining clarity on one's thought processes and coping, learning to draw boundaries more effectively, and learning to be more assertive, to name a few. A common goal in couples or family counselling is for partners or family members to be able to communicate more effectively with one another, which in turn prevents resentment from building up over time. If you go to the gym regularly to work on your physical muscles, why would you not go for counselling to work through your emotions?
Another common myth held by many is that a problem needs to be "severe enough" or "major enough" before one begins their counselling journey. Some people might compare their situation to that of others and mistakenly perceive that their situation does not quite "justify" the need to see a counsellor. They then wait for their problem to worsen, and find that coping becomes increasingly difficult as time goes by.
The reality is that each of us is unique; as long as something is important enough to you, and you would like to talk about, you may have a chat with a counsellor. Counsellors are trained to provide you with a safe and comfortable space for you to talk about your concerns. Some people only go to the gym for physiotherapy after an injury whereas others go to the gym out of habit, in pursuit of a healthy lifestyle, without having to wait for an injury to occur. Working on one's own emotions is not that much different.
Our Counsellors in Singapore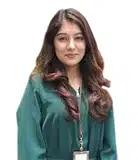 Maltrish specialises in anxiety, depression, work or academic stress, burnout, relationship problems, existential issues, body image & LGBTQIA+ issues.
Care Therapist
(starting from S$ 120)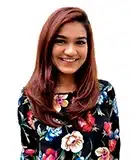 Nisha specialises in assisting LGBTQ+ clients, and helps with bipolar disorder, BPD, family violence, family relationships and workplace stress.
Care Therapist
(starting from S$ 120)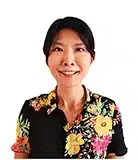 Lenca specialises in anxiety, depression, self-esteem, work-related stress, grief, elderly issues, life transitions, anger issues & cultural adjustment.
Care Therapist
(starting from S$ 120)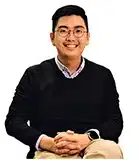 Address: Paya Lebar / Clarke Quay, Singapore
Joseph specialises in depression, mood instability, work stress, burnout, BPD, health issues, LGBT issues, habit change & suicidal ideation.
Care Therapist
(starting from S$ 120)
Frequently Asked Questions
Singapore counselling: Where can I get counselling in Singapore? What are some of the different counselling services offered in Singapore?
In terms of organisations providing counselling, Singapore has many options. For example, there are hotlines that provide specific counselling assistance for particular issues. These include crisis support, help for victims or survivors of family violence, pandemic-related struggles, and women's issues. There are also various private practices which offer counselling services for a large range of issues.
What types of issues do people see counsellors for?
Basically, there could be many different reasons why a person may seek counselling. Some examples include anxiety, low moods, relationship problems, grief and loss, anger management, work related stress, academic or school-related stress, burnout, loneliness, self-esteem issues, identity issues, minority issues, grief and loss, caregiver stress, elderly issues, and difficulty coping with major life transitions or changes. Besides, couples or families may seek counselling to work on conflict resolution or to work towards being able to communicate with each other more effectively.
Is counselling in Singapore free?
In Singapore, Family Service Centres or FSCs offer social and emotional support for low-income and/or vulnerable individuals and families. You may use this tool to find out where your nearest Family Service Centre is.
How much does a counselling session cost in Singapore?
The cost of a counselling session depends on a number of factors, such as whether the session is taking place online or in-person, and whether the session is for an individual, couple, or family. In-person sessions may cost more than online sessions due to additional costs such as the rental of a venue, and couple or family sessions may cost more than individual sessions. For more information about the price of different types of counselling sessions, see this pricing page.
Online counselling Singapore: Can I go for free online counselling in Singapore?
If you are employed, you may wish to check with your company's Human Resources department about whether your company has an existing Employee Assistance Programme (EAP).  This programme gives you access to fully or partially subsidised online counselling sessions, depending on your company's specific EAP arrangement with the service provider.
Conversely, if you are currently a student, you may check with your school's staff regarding counselling services available to you. Most schools in Singapore have at least one school counsellor, whom students may have counselling sessions with at no additional cost.
Can I book a counselling session if I am not based in Singapore?
Yes, you can! That is the beauty of online counselling; it can be attended from anywhere, anytime, as long as you have a good internet connection and your device has sufficient battery. Nonetheless, when you book a session, you may need to be mindful of any time zone differences and convert your session timing to the relevant time zone depending on where you are based. 
Best counselling Singapore: How do I choose a therapist in Singapore?
A therapist may be a professional counsellor or a psychologist. Counsellors are highly skilled in applying integrative therapies to help people to work through their personal and emotional issues, while psychologists diagnose and manage more serious mental health illnesses and disorders non-medicinally over the long term.
You may wish to look through various therapist profiles before making a decision. The important thing is that you pick someone you feel comfortable with. Some people try out therapy with a few different therapists before finding the right fit for themselves; that is completely fine too.
Is counselling confidential in Singapore?
Counselling is confidential, with a few limits to confidentiality. Generally, these limits to confidentiality involve situations in which there is a risk of harm to the client or someone else; in these cases, safety is prioritised over confidentiality. Therapists are also subject to the law as well as the ethical standards of their profession.
Are counsellors regulated in Singapore?
Professional bodies that represent therapists in Singapore include:
Singapore Psychological Society (SPS),
Singapore Association for Counselling (SAC), and
Association of Psychotherapists and Counsellors Singapore (APACS).