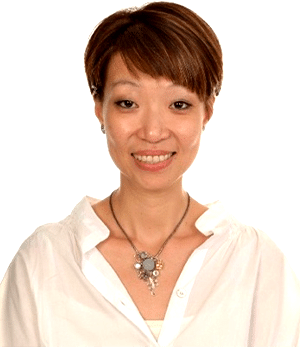 Alice adopts a client-centred counselling approach and believes in building an authentic, honest, and safe psychotherapy relationship. She uses integrative counselling modalities tailored to the clients' inclinations and personalities. Alice has previously lived in Malaysia, USA, Egypt and the UAE, which has helped her to gain insights and appreciation for complementary thinking and differing values that shape individuals and society.
A graduate from the National University of Singapore with a Bachelor Arts degree, Alice attained her Master of Counselling from Monash University, Australia.
Trained in Eye Movement Desensitization Reprocessing (EMDR) Therapy under Dr Laural Parnell of The Parnell Institute and the Omega Institute of USA, she practices EMDR on clients who are looking to resolve trauma. However, this modality is sometimes used in conjunction with influences from Cognitive Behaviour Therapy (CBT) and Acceptance Commitment Therapy (ACT), according to the ego states of the client. She is also trained in Gottman Method of Couples Therapy with Gottman Institute, USA.
Her previous work experience included public relations and strategic marketing consultancy at Ogilvy & Mather PR Pte Ltd (now renamed as Ogilvy PR Worldwide) and running her own communications company, Equator Communications Asia Pte Ltd. She has previously worked with clients including Tag Hauer, Kodak, Nokia and Visa.
Alice is able to assist you with a range of issues, including trauma, abuse, pregnancy related issues (eg miscarriage and abortion), post-partum depression or anxiety, family issues (eg caregiver stress and sandwich generation struggles), workplace stress and anxiety, sexual orientation struggles (eg coming out and dealing with rejection), and relationship or marital issues (eg divorce and separation).
Alice was fantastic as my counsellor. She was incredibly effective – she understood me more in one session than others have been able to over multiple sessions in the past. Not only was she a really competent counsellor, but she was also deeply empathetic and connected with me on an emotional level.
I decided to give therapy a try after years of hesitation and I'm glad I came across TYHO. As they offer online therapy, it provides a lot of convenience, especially during circuit breaker. Alice is very encouraging and kind, and provides a good listening ear and a safe space for me to share about my problems. This makes me feel more at ease about going through counselling. The sessions have helped me identify some of my triggers, and with Alice's help, I can recognize when I am feeling down which helps me to manage my emotions better.
Educational qualifications / certifications:
What Alice can help you with: