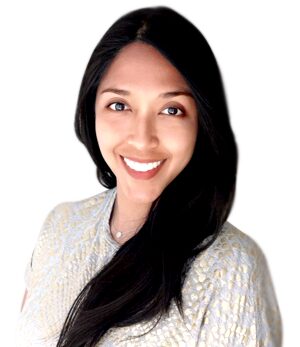 "Our identities are not single-storied –no one story can sum us up. We are multi-storied." – Maggie Carey and Shona Russell
Alicia has seven years of clinical experience, utilising a blend of Invitational Practice (Alan Jenkins), Narrative Practice (Michael White), and Response-Based Approach (Alan Wade), with ongoing professional development in these and other areas. She is solution-focused, prioritising approachability, mutual respect and personal agency, walking alongside clients towards clarity of the problem and how to respond in a way that reveals one's dignity and ethics.
Alicia's previous work experience helped her to develop a keen awareness of how systemic ideas influence and impact individual choices, which can have a knock-on effect on relationships. People do not just act out of the blue; but are shaped by many influences, relationships, events, and broader relations of power.
Today, Alicia is passionate about helping young people and adults foster healthy relationships with themselves, their loved ones and their co-workers. She is one of the "expert panellists" for United Nations Australia Gender Equality events, and continues to provide professional development training for clinicians who wish to develop their skills in promoting equality in relationships. She has clinical experience in dealing with interpersonal issues, relationship matters, co-parenting mediation, substance misuse, migration difficulties and family abuse, including working with men who are seeking to change their behaviour at home.
Alicia holds a Master's Degree in Counselling from Murdoch University, Western Australia. Her excellent academic record  led her to securing a job at Australia's leading provider of relationship support services, and  delivering the alumnus graduation speech.  She is currently a member of Murdoch University's Master of Counselling Consultative Committee and also lectures for several Master of Counselling programs including Family and Domestic Violence, Couples Counselling, Group Facilitation Skills and Narrative Therapy Skills. 
Alicia comes with a background in service excellence, corporate training and cross-culturalism. Alicia has lived in Singapore & currently resides in Australia.  
I've been to therapy elsewhere before but now I feel like I am really progressing with Alicia. She is very observant and good at picking up cues that I may not even be aware of. She is very knowledgeable in what she does, and she has so much empathy, which makes me feel like I can be more and more vulnerable after each session. Great skills that every therapist should have. I am very happy with my therapist and would highly recommend her. She is also very insightful and very observant in reading in between the lines of what I say.
I look forward to every therapy session with Alicia as I know she would be able to shed light on any issue I'm wrestling with. She is a warm and empathetic listener, pays attention to details, and draws on a wealth of experience to provide helpful insights and prompts for deeper self-reflection. I'm grateful for her help to get me back up on my feet, and for the safe environment she actively fosters. I feel like I can talk about anything with Alicia, and she'll always share insights or ask questions that allow me to reflect deeper or consider new ways of approaching an issue.
Alicia is a therapist I would recommend to my family and friends. With her prior experience, she is able to understand my situation and feelings very well. She helped me make sense of how I am feeling and how I can manage them. She makes me feel calm and comfortable which makes me open up to her about my feelings easily. Alicia is very attentive and listens to me. She explains and makes sense of what I am going through. It's nice to have someone who listens to me and is concerned for my well-being. I also liked that I was access therapy from home.
Alicia has knowledge on how to clearly deal with topics at hand.
Alicia was very patient and kind. She was also an excellent listener, non-judgemental, and helped me walk through my thought processes clearly. She created a safe environment for me to talk about my fears and worries which helped me open up to her freely. I liked that we began punctually, and I could do it from the convenience of my home.
I felt that Alicia has helped me in every step of the way as I move forward to the different stages of my life. She is interactive and attentive to my needs: Alicia answers all my questions and engages me in the sessions which make it easier for me to digest the information and reflect on those sessions later on. She empathises, listens and acknowleges all my emotions. As sessions took place at the comfort of my own home,I felt comfortable knowing that I can talk just about my worries with her in a safe environment.
Alicia is a highly professional counsellor. She has helped me to understand myself better in order to thrive in my relationship and work. Not only does she mindfully listen when I share with her the difficulties I am facing, she acknowledges how I feel with high empathy, helps me to process my thoughts, and supports me in recognising my strengths even when I am feeling incredibly demoralised or unmotivated. She is great in building rapport and makes me feel like no problem is too small a problem. This in turn helps me open up about my vulnerabilities more easily and learn to be more compassionate towards myself. There is a sense of trust and friendship in our client-therapist relationship, something that I've yet to experience despite having seen at least 3 other therapists, and I really appreciate the genuine support she has given me over the past 2-3 months. 🙂
I've tried several different therapists, and I'm so glad I found Alicia. She is a great listener, but also interjects with thought-provoking questions that challenge some of my beliefs and help me uncover new insight into thinking patterns that may be flawed and harmful. I really needed someone who could bring wisdom from their life experiences to guide me, but still remain relatable to a millennial. And Alicia has certainly been the sweet spot between the two! Online counselling also makes it easy to attend sessions consistently. At the end of my sessions, I always feel heard and more clear-headed.
Alicia is a counsellor who I find empathetic, attentive, and careful in handling my emotional unloading and queries. She listens and responds precisely without judgement. Her engaging and kind disposition makes me feel comfortable whenever I am talking about what is on my mind. Never once did I feel inferior around her – she always treats me with respect and gives thought to my values and honest opinions as well. Sessions are also convenient with slots in the after hours, where most of us have our guard down and are vulnerable.
It is my first time going for counselling and Alicia is very patient and friendly through it all. I went into the session feeling confused about my own emotions, and Alicia helped to untangle the knots in my head by asking me questions and painting rhetorical scenarios I have never considered before. She is very sharp at picking up details and reading between the lines, and these helped me to confront many issues that I often try to avoid thinking about. Alicia is truly empathetic and I would definitely recommend her to anyone who is looking for help to get back on their feet. Sessions are also convenient and comfortable. I like that I can choose the place/environment that I am doing it from.
Educational qualifications / certifications:
What Alicia can help with: