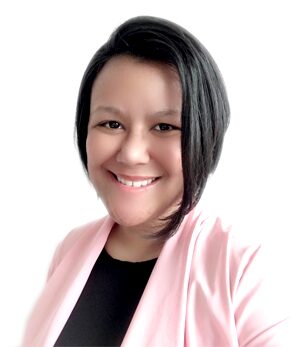 "The biggest communication problem is we do not listen to understand. We listen to reply." – Stephen R. Covey
Alyssa believes that taking the first step to talk about one's difficulties requires courage. She therefore offers a non-judgemental listening ear in the hopes of creating a safe environment in which clients may feel more comfortable.
Previously a counsellor in a family service centre, she worked with individuals and families experiencing social difficulties, relationship problems, anger issues, grief and loss, educational stress, adjustment issues, workplace challenges, and more. Acknowledging that every client's struggles are unique, Alyssa believes that counselling approaches should be tailored to each client's situation.
A strong supporter of evidence-based practice, Alyssa has conducted numerous research studies and programme evaluations on topics such as family life, at-risk youths, active ageing, intergenerational bonding, children with special needs, divorced families, and transnational families. The findings have been shared at local and international conferences.
Alyssa obtained her Master of Counselling from Monash University, Australia, and a Bachelor of Business Management, with majors in Corporate Communication and Psychology, from Singapore Management University.
Alyssa currently lives in Singapore.
I had a good live chat conversation with Alyssa. She is a great listener – she made me feel better as I was able to discuss my troubles with her openly. If you are looking for a setting that is relaxing and without judgment, take the first step and try out TYHO.
Alyssa was really genuine; the way she tries to understand me was through easy-going conversations and questions, not invasive/straightforward. She really made me feel comfortable to share my thoughts and worries. It felt really comfortable being able to talk freely and express my thoughts and worries. Simple affirmations also helped to make me feel better. Just being able to sense that she was genuine made the whole process easier and better.
Alyssa is an incredibly good listener. I feel very safe to pour my heart out to her, without feeling any judgement. I truly felt I got the support I needed. She definitely held the space for me to explore and understand my emotions and thoughts so much better. I always leave each session with a much more elevated mood, and empowered that I'm able to come to a conclusion/ closure with my issues. My experience has been wonderful so far. I was telling Alyssa how TYHO is such an incredible company name; it doesn't sound intimidating or scary, especially for people who want to reach out for help. At least it sounded like this to me 🙂
I found Alyssa very warm and easy to talk to. She is a really great listener and very empathetic. Her suggested coping strategies were also quite manageable and not too extreme. I felt very comfortable. 😊
Alyssa was very amicable and actively listened to what was being said. It was like chatting with a friend. 
Alyssa was my first counsellor ever, and I'm so glad she made it such a great experience for me. I went into the session not really expecting much and was honestly quite intimidated. But she managed to hold space and make me feel heard. She was very kind, open, and really asked the right questions for me to reflect and give myself time to think. My sessions with Alyssa were definitely helpful and I would come to see her again should I feel that I need to talk to a professional.
With Alyssa, I felt heard and assured. During sessions, she is empathetic, friendly and easy to open up to.
Alyssa is a very attentive listener and takes note of nitty-gritty details that may not matter to most people, but they do to me. I appreciate her attentiveness. During sessions, I was able to talk my heart out without judgment, and felt validated, supported, and heard.
Alyssa is very friendly and warm which helps me to open up. She is also knowledgeable, perceptive, and very receptive to feedback. I shared that I would like to learn more about strategies and she worked on it immediately. I also liked the convenience of meeting online over Zoom, the ease of scheduling, and effectiveness in terms of targetedness and duration of session.
Educational qualifications / certifications:
What Alyssa can help you with: