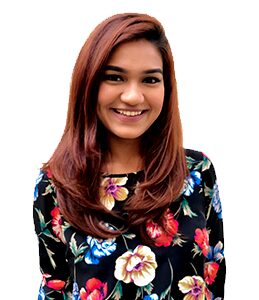 Nisha is a passionate and person-centred psychotherapist, counsellor, trainer and speaker with more than 5 years of clinical experience in Singapore. She holds a degree in Psychology, Masters in Professional Counselling and specialist certifications in Cognitive Behavioural Therapy and Suicide Intervention.
As an individual with lived experience of mental illness and a long-term caregiver, Nisha draws on personal experiences to empathise and engage with her clients. She believes that mental health is a key aspect of human living and psychotherapy is a useful tool to develop personal strengths, improve communication, deepen self-awareness and maintain mental wellness, throughout one's life.
Over the years, Nisha has trained and practiced in various modalities such as family therapy, transactional analysis, satir transformational systemic therapy, and choice theory and reality therapy. She also practices mindfulness-based therapies such as mindfulness-based stress reduction (MBSR) and mindfulness based cognitive therapy (MBCT).
Given her previous work in both the social service and community settings, Nisha has clinical experience dealing with mood disorders, anxiety disorders, personality disorders, grief, trauma, abuse, family violence, caregiver stress, workplace stress, interpersonal issues, relationship matters, co-parenting issues and more. She also has experience in supporting various individuals and families from the different marginalised communities, such as ethnic minorities, the disabled, youth-at-risk, LGBTQIA persons and immigrants.
Apart from her professional work as a private psychotherapist, Nisha is also the co-founder and director of Mental ACT, a non-profit organisation that focuses on advocating, training and providing support to the local Indian community for its Mental Health needs. She leads a team of over 50 volunteers who cohesively work on creating programs, campaigns, initiatives and research, to reduce the stigma surrounding Mental Health and making it accessible for the community.
Nisha has lived in Dubai, and currently resides Singapore. She is comfortable conducting sessions in English language and Tamil.
Educational qualifications / certifications:
What Nisha can help with: