From time to time, all of us experience stress or anxiety from major life changes, complicated relationships or career setbacks.
Seek quality counselling online – at a time that's convenient, from a place that's accessible, and at a cost more affordable to you.
Talk Your Heart Out… we are here to listen.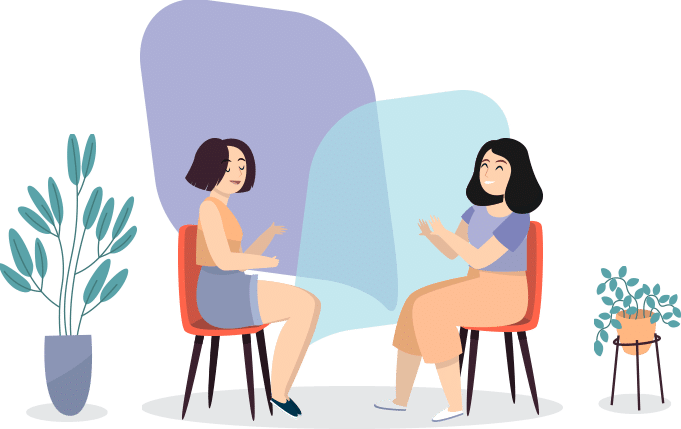 Access online counselling anytime, including after work hours and on weekends. 

Filter TYHO Therapists based on your preferences. Read their profiles, watch their videos, and select one who best suits your needs.

View the availability of your preferred Therapist (ie psychologist or professional counsellor).

Make an appointment with your selected Therapist. Talk to them in-person or via a video / audio call, whichever you prefer.
Benefits

of Online Therapy
TYHO's in-person and online counselling services are private, affordable and of high quality. We offer the following benefits:
Lenca helps young adults and professionals experiencing anxiety, depression, work-related stress, grief and cultural adjustment.
Joyce helps young adults and individuals from diverse backgrounds experiencing anxiety, depression, burnout, grief, and trauma.
Ian helps young adults and professionals experiencing depression, grief, self-esteem issues, and post-traumatic stress disorder.
Kayden specialises in anxiety, self-esteem, school or work issues, boundary issues, depression, relationship and LGBTQIA+ issues.
Punitha is an experienced psychologist specialising in addictive behaviour, trauma and childhood issues, amongst others.
Li Nah specialises in bereavement & non-death loss, behavioural difficulties, trauma, and adverse childhood events.
Tok Sheng works with adolescents, expatriates, and parents facing anxiety, stress, relationship issues, and adjustment difficulties.
Jeanette works with couples and families, as well as adults and adolescents facing stress due to pressures faced in school, work & relationships.
Ada helps with stress management, life/personal coaching, anxiety and phobias, self-esteem, and self-development.
Mou Nyee specialises in helping adults and couples facing stress relating to life transitions and career challenges.
Joseph can help with common life challenges such as anger management, stress and anxiety, as well as suicidal ideation & mood instability.
Ser Fee holds an interest in existential & identity issues, adjustment difficulties, relationship conflict as well as self-development.
Beena helps with anxiety, stress and self-esteem issues. Her expertise is in helping clients thrive in their career, education and relationships.
Alexandra is an experienced psychologist who specialises in relationships, self-esteem issues, and workplace issues such as stress and burnout.
Desieree is an experienced psychologist who is able to help both individuals and couples with a wide range of personal issues.
Rashmi enjoys supporting clients with range of issues from parenting, divorce, abuse, grief to adjustment and assimilating issues.
Rathi specialises in trauma-informed therapies aimed at healing trauma, childhood relational wounds, PTSD, and associated mood disorders.
Alyssa often works with young adults facing relationship troubles, educational stress, adjustment issues or workplace anxiety.
Nisha specialising in supporting individuals from marginalised communities such as LGBTQIA, caregivers, youth-at-risk and immigrants.
Edmund is experienced in assisting with a range of issues such as academic stress, mood regulation, and parental anxiety.
My therapist's name is Li Nah Loh, and she is really incredibly awesome. I'm always looking for someone I can talk to and connect with due to my difficulties in coping with anxiety ever since my last therapist left her job AND I found it on TYHO. I feel that if you are in very bad state where you feel your anxiety is overwhelming, you need to seek help to feel better. I guess it's common nowadays for people to have anxiety so don't be afraid to seek help at TYHO. I'm really thankful to have found a therapist whom I can connect with and I do hope for those who need help, you can also find the one whom you can connect with.
Priyahnisha has been patient in listening to my problems and advising me with appropriate solutions, which made me feel that I could be more in control of my anxieties. She also takes the time to ask me a lot of questions that help me understand and process my own feelings as well. I feel heard and understood, and I like that there is applicable advice I can use in my daily life.
My session with Mou Nyee was truly a great session and I truly enjoyed it. I've gained so much insight and perspective into myself and my relationship with my wife. The reading material he shared was also helpful. I look forward to my next session with him.
I have been a client of TYHO for almost a year and have recommend their platform to several friends and loved ones who have expressed difficulties in coping with life stressors, transitions or trauma. My experience with TYHO has been very positive so far — not only are their therapists highly professional, the customer service has also been nothing short of amazing; the team is extremely polite and efficient in getting back to clients. I'm really grateful that I found a suitable therapist from TYHO and thank the team behind this. Cheers!
Jeanette is very friendly, open, and didn't judge me for the things I said even when my thoughts were messy and all over the place — she lets me talk through the issues I needed to think about and offered kind support. In particular, I appreciate her her candour and openness to discussing issues (even when my thoughts are quite scattered).
Kayden is awesome! Love her! She understands where I'm coming from and the lingo I use. I feel heard in my sessions with her. I like that she's able to assist me as I process and break down things that have been going on in my life.
Ser Fee is easy to talk to, and she encourages open communication. I feel comfortable sharing my thoughts and feelings with her, and I know that my hour with her provides a safe environment for me to open up. She is also able to help me adopt fresh perspectives on my recurring unhealthy thought patterns and come up with actionable ways to manage them. It's still early on but I look forward to seeing what consistent therapy can achieve! I also like that there are weekend sessions available which makes it easier for working adults like me.
Joseph is a very patient therapist; he allows me to express my thoughts, no matter how half-baked, and process the real meanings behind those thoughts together. I didn't feel the need to hold back sharing my stories, and he is able to provide a judgement-free zone to really improve my mental health and life in general. He was able to quickly adapt to my learning style, and eased me (a total therapy newbie) into the process in just the early sessions.
I appreciate that I feel comfortable sharing with Jeanette – she's professional yet also personable and empathetic. During sessions, she's intuitive, non-judgemental, and really gets it. I don't have the sort of "hangover" that I sometimes get after counselling where I feel momentarily worse about myself. She's been a great help, and I look forward to continuing to work with her through my thought processes and maintaining my mental well-being.
I had a good live chat conversation with Alyssa. She is a great listener – she made me feel better as I was able to discuss my troubles with her openly. If you are looking for a setting that is relaxing and without judgment, take the first step and try out TYHO.
Desieree built a good rapport with me right from the start and allows me to be heard and seen. We are able to work with long-term issues as well as challenges that arise. She has a good knowledge of tools to work with that have been very helpful to me and offers good insight and perspective, which have helped me clarify my thoughts. I look forward to every session with her.
Rashmi was referred to me when I was going through a turbulent time facing a divorce after a long-standing marriage and managing a new demanding relationship. I have been talking to her via video calls about my relationship, marriage and the emotional upheaval I have been facing the last 3 years. She has been gentle, patient and helped me recognize the abuse that I have faced; to keep belief in myself and be strong and most of all manage the trauma and anxiety and focus on rebuilding my life.
Punitha has been beyond wonderful. I feel heard, and understood especially when questions are being asked that makes me think harder about why and how certain things are and how it relates to current or past situations/reactions. I like that questions asked were very insightful, and probing – it allows me to look deeper into certain issues I wouldn't have thought twice to look at.
Beena was awesome and great to talk to. I had no trouble opening up and she led the conversation so I felt comfortable. She gave me valuable insights and resources that I could read on my own to help myself even more! Thank you Beena. 🙂
Excellent platform which is incredibly easy to use and transparent. They have a wide selection of therapists and provide great details about their experience, background and expertise. I worked with Ser Fee and thought she was very perceptive and meticulous in identifying core issues while being very warm and kind.
Edmund is a very nice and caring counsellor. I feel really happy that I finally seek help after so many years of suffering even though it's expensive for the therapy but it really help me a lot in my mental health and I feel so much better in life. Thank you, Edmund!!
Beena managed to identify the problem instantly and provided sound solutions for me to improve myself. She is also able to empathise with me quite well. Thank you for the session!
Alexandra Oh (Alex) has been an incredible therapist for me. Alex is great at asking the right questions to help me reconsider my mindset, and she has a strong sense about how not to push me too much or too little in a session. I always leave with new insights about myself and questions to think about, so I feel challenged but not overwhelmed. She's incredibly warm, easy to talk to, and feels like she understands my challenges quickly and with compassion. I'd recommend Alex to anyone as an excellent therapist.
I finally have a safe place to voice out what has been plaguing me for years, its a definite relief to find a platform where I do not have to subject myself to tight schedule sessions and it is much easier to manage to get the help I need accordingly to my progress and current life situations or altercations. For my issues where I find it incredibly hard to socialise and often resort to putting a lot more effort to motivate myself to go out, having a virtual session in comparison to a face to face session that requires me to travel out of the way is definitely a key in terms of getting the help I know I need.
Punitha listens to everything I say carefully and her responses to my concerns always bring new insight and perspectives. She is attentive and empathetic and does her best to relate to me and put herself in my shoes. She also helps me set goals for myself regarding my mental health and well-being and I end every session feeling hopeful because now I have something tangible to work towards.
Excellent service with a team that genuinely cares about client feedback and acts on feedback. It's like betterhelp.com but 1000x better. Love this service.
I've been to therapy elsewhere before but now I feel like I am really progressing with Alicia. She is very observant and good at picking up cues that I may not even be aware of. She is very knowledgeable in what she does, and she has so much empathy, which makes me feel like I can be more and more vulnerable after each session. Great skills that every therapist should have. I am very happy with my therapist and would highly recommend her. She is also very insightful and very observant in reading in between the lines of what I say.
My team and I reached out to TYHO for an interview for an assignment that we were working on for a journalism module. Chirag who attended to us, was a very friendly individual and was more than glad to answer our questions. Thank you for showing us patience and sharing new knowledge with us! 🙂
I have only used their services twice. The website is simple to use. I found the sessions very productive and gave me fresh insights to deal with my issues. Thanks!
Alyssa was really genuine; the way she tries to understand me was through easy-going conversations and questions, not invasive/straightforward. She really made me feel comfortable to share my thoughts and worries. It felt really comfortable being able to talk freely and expressing my thoughts and worries. Simple affirmations also helped to make me feel better. Just being able to sense that she was genuine made the whole process easier and better.
Alicia was very patient and kind. She was also an excellent listener, non-judgemental, and helped me walk through my thought processes clearly. She created a safe environment for me to talk about my fears and worries which helped me open up to her freely. I liked that we began punctually, and I could do it from the convenience of my home.
I spoke to Alyssa about my family tensions and work-related anxiety. Alyssa is a phenomenal listener. I am usually more reserved, but I felt at ease speaking about matters that have been bothering me. She listened intently, and asked thought-provoking questions. She fast understood my situation, better than some close friends do, and brought much needed clarity to my thoughts. Would love to see her again!
I look forward to every therapy session with Alicia as I know she would be able to shed light on any issue I'm wrestling with. She is a warm and empathetic listener, pays attention to details, and draws on a wealth of experience to provide helpful insights and prompts for deeper self-reflection. I'm grateful for her help to get me back up on my feet, and for the safe environment she actively fosters. I feel like I can talk about anything with Alicia, and she'll always share insights or ask questions that allow me to reflect deeper or consider new ways of approaching an issue.
I was seeking couples' counselling and was glad to come across TYHO. I was impressed by the efficient and thorough service I encountered when booking, and our counsellor Karen was also empathetic and easy to talk to. She provided a judgement-free zone for my partner and I to discuss issues, and offered us sound strategies for coping and conflict resolution. I feel more confident in my relationship and would recommend TYHO to others.
I found Alyssa very warm and easy to talk to. She is a really great listener and very empathetic. Her suggested coping strategies were also quite manageable and not too extreme. I felt very comfortable 😊.
What Counselling Can
Help With
Quality

Online Counselling in Singapore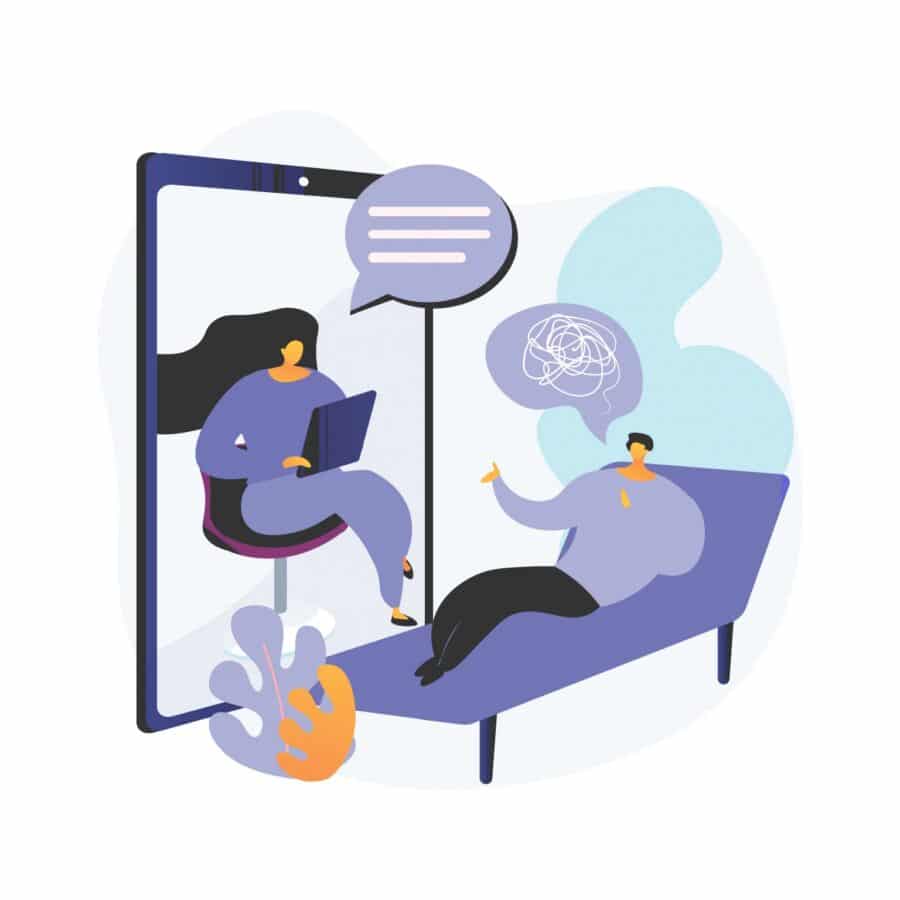 Finding the right Therapist. We understand that finding a good Therapist (ie professional counsellor or psychologist) can be a daunting process, especially since Singapore has no specific regulatory regime governing mental health professionals. We often discuss greatly personal details with our Therapist as we seek to dissect, unravel and analyse life's challenges and deal with them head on. As such, at TYHO, we aim to ensure that you can count on us to find exceptional mental health professionals for you.
What to expect at TYHO. All our Therapists are Singapore based or Singaporean. They not only have the right qualifications (min. Master's degree) and professional training, but are also aligned with TYHO values. These include being empathetic, non-judgmental and sensitive to diverse backgrounds and viewpoints. Each of them is deeply committed to providing their clients with effective therapy.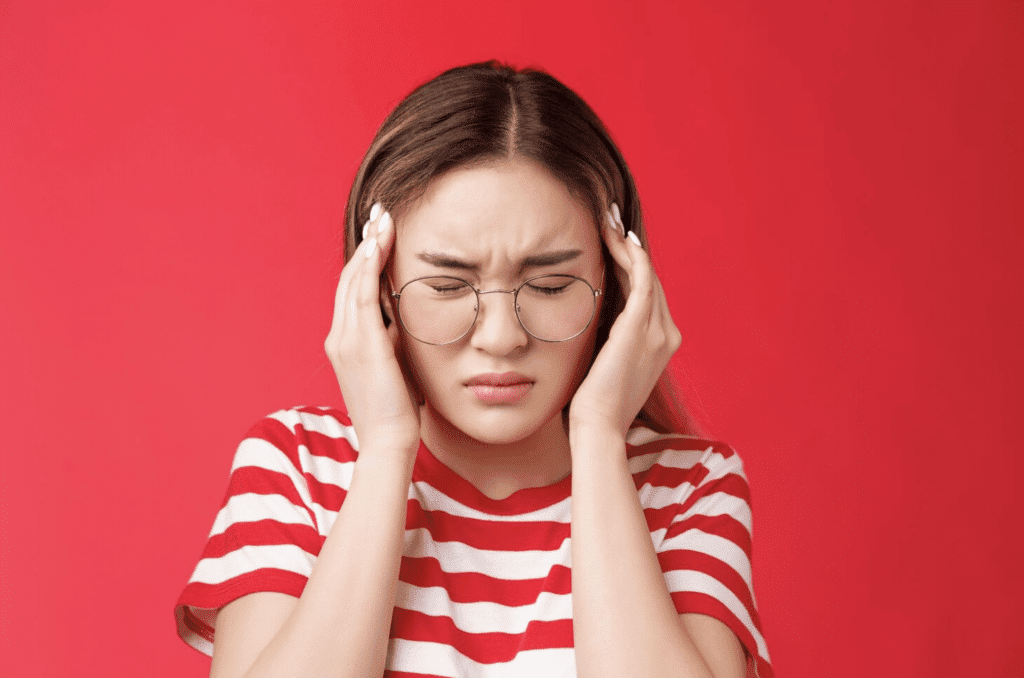 13 July 2022 This Article Contains: What is Guilt-tripping? Signs of Guilt-tripping Examples of Guilt-tripping …
Mental health news and tips delivered to your inbox monthly
Leave us a message if you have any questions about our counselling services or would like to explore how we can collaborate with you.