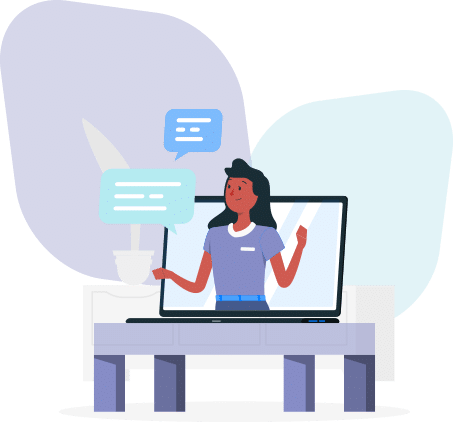 Who We Are
Talk Your Heart Out (TYHO) is a Singapore-based online counselling platform. We bring together empathetic and passionate mental health professionals into a single space. Our experts are well-qualified Therapists (ie psychologists or counsellors). They come from diverse backgrounds and have wide-ranging areas of expertise, allowing clients to select an expert who best suits their needs.
What We Do
TYHO provides online counselling services in Singapore that are private, convenient, and of high quality. Clients can access counselling at a time that is convenient to them, from a place that is accessible to them, and at a cost that is more affordable for them. Clients can expect full confidentiality in their interactions with their Therapist. We are also upfront and transparent with our pricing plans so that decision making is a little easier for you.
We also provide services directly to Singapore businesses and organisations who are looking for more ways to support their people. This could be by subsidising their counselling sessions, or by organising webinars on a topic related to personal development, professional development or mental health and wellbeing in general. See our EAP section for more information.
Our Commitment
We are determined to provide our clients with the right support, and promise to take their feedback seriously, be it about how they have found the sessions, whether the fit was right for them, or whether they found the platform useful and easy to use.
Our vision is simple. We want to help our clients achieve their potential.
Who They Are
Our Therapists help clients work through their specific issues and challenges, lending a non-judgemental listening ear. They support clients in their journey to gain a deeper understanding of themselves, and achieve their personal or professional goals.
Selection Process
The Therapists who join TYHO undergo a strict selection process, including possessing the right credentials which at a minimum is to have a Master's degree from a recognised university. TYHO also looks beyond their qualifications and at their soft skills, taking into account their personal qualities and motivations.
All our Therapists have been interviewed and assessed to have qualities which align to TYHO's own values, such as being empathetic, non-judgmental as well as sensitive to diverse backgrounds and viewpoints. TYHO has also established its own standards which the experts adhere to, to ensure consistent and quality services for our clients, always.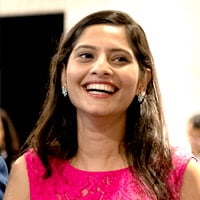 Shilpa Jain
My motivation to launch Talk Your Heart Out (TYHO) stemmed from my own personal experience in dealing with stress and anxiety both in school and in high-pressure work environments.
I benefited from having access to affordable online counselling at the right time. This inspired me to find ways to increase access to counselling for others too. I first sought counselling when I experienced burnout working as a corporate lawyer in Australia. I worked long hours, received inadequate support at my workplace and had unrealistically high expectations of myself.
My first session was via online counselling as I tried to deal with a panic attack I experienced at work. The counsellor on the other side of the line was patient and walked me through some breathing exercises that helped me calm down immediately. Over the next half an hour or so, we discussed some practical tips that I could use the next time I was presented with the same triggers.
On reflection, what I found most beneficial about that online counselling session was that:
My inertia to seek help was lower as I didn't have to "shop" around and knew exactly where to go, and how much it would cost.
I didn't have to look for a counsellor who was available after work hours, or figure out who was located close to work or home.
I saved travelling time, which was particularly important given that work occupied a lot of my time!
For me, counselling was an effective way of recognising and breaking unhelpful thought patterns. It helped me reduce the burden I put on my loved ones to deal with my troubles and find more satisfaction in the relationships that I had around me. Counselling also helped me find sustainable and practical ways of dealing with life's challenges.
Motivated by my positive experience, I hope to make counselling accessible to more people in Singapore. Indeed life has become more complicated in recent times, and all of us need support in one form or another. If you are considering counselling, try it with us and see if it works for you.