In our bid to normalise seeking support and help others learn more about the process, we have collaborated with some of our clients who have been using our services for some time to share their experience with therapy on TYHO. More than a testimonial, these stories are a reminder of their commitment to confront and work through their challenges, and a reflection of their self-awareness and resilience.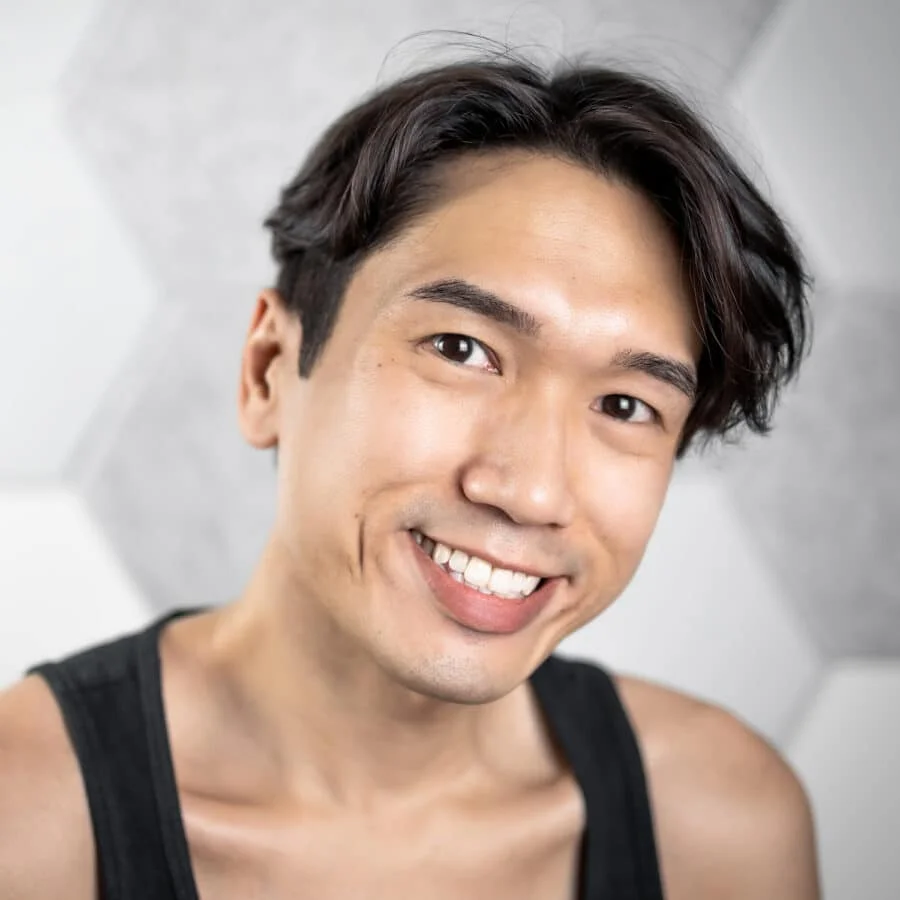 Starting us off would be Daniel's story. 💜
Daniel is a freelance writer and newly-minted property owner. He writes about property, interior design, self-development, and mental health on his Instagram (@stayingonthehill).
Below is a written interview we conducted with him on his TYHO journey.
What prompted you to give therapy a try? What were you looking to change or achieve?
It was during Circuit Breaker in 2020 when I finally reached a breaking point and needed help.
The extension for lockdown had just been announced, and my relationship with my family was extremely strained. Just before the pandemic hit, I'd been considering a career change, and had been making moves to buy my own home and move out.
In many ways, I felt trapped, physically, emotionally and in my life as a whole. And I knew I needed help that none of my family or friends could provide.
That's when I looked at options for teletherapy since we weren't allowed out of our houses, and I came across Talk Your Heart Out. TYHO offered counselling over Zoom, and their rates were affordable.
I registered. And then I didn't book an appointment. I'd had a bad experience with a very unempathetic therapist when I was much younger and never went back to therapy since.
But Shilpa, the founder of TYHO, personally reached out to me, and helped connect me with a wonderful therapist.
When did you start therapy? How often do you go for sessions, and how did you decide on this?
My Therapist and I started out with weekly sessions in mid-2020. I think the frequency was necessary since I needed support during that trying period. Also, she was invested in getting to know my personal history and helping me to unpack years of trauma and habitual thinking.
Having that sort of regular support was exactly what I needed to get through the rest of Circuit Breaker as well as the uncertainty and transitions that followed once Singapore started opening back up.
Once I was more confident to manage on my own, we dialled back our sessions to once every two weeks.
What changes have you observed in your life since starting therapy?
Therapy isn't a magic bullet. You're not going to be 'cured' – which in itself is an unhelpful and unhealthy way to approach mental health.
Besides emotional support, what I was hoping to achieve with therapy was a better understanding of my thought patterns and mental habits. Therapy was this safe space that allowed me to process negative thought patterns and their links to earlier events in my life. That sort of deep work allowed me to know my triggers and recognise when a bad spell was manifesting. It also gave me a better chance at interrupting my mind when it goes into autopilot mode.
I think I'm better at managing and regulating my moods now. At the very least, I'm much kinder to myself and know how to take care of myself if I do slip into a darker place. Therapy equipped me with self-understanding, as well as self-support and de-escalation strategies.
And of course, if I couldn't manage alone, I could always count on my therapist to have my back.
How did you manage setbacks along the way?
I got better at recognising my negative thought patterns but wasn't always the best at interrupting them. But that's where my therapist helped immensely, by being both an observer that offers helpful insights, and a cheerleader to my self-directed recovery.
How did you find the process of booking and attending the session online on TYHO?
Booking and attending sessions online definitely made it so much easier to attend therapy sessions and keep to a regular therapy schedule. I think I would've backed out much earlier if I had to go into a clinic or office for therapy.
Being able to arrange my own therapy sessions and see each therapist's availability on a calendar was so helpful. The convenience is one of the major reasons why I stayed with TYHO.
What initiatives would you like to see more of in the mental health space?
We're definitely more open to talking about mental health these days, but I think more can be done to alleviate the stigma attached to seeking professional mental healthcare, especially with the misconception that you need to be 'ill' to require therapy. I personally think that therapy should be thought of in the same vein as a routine health check-up or dental appointment.
Another myth I'd like to see debunked is that friends are a substitute for a therapist. While a friend can be a great listener, a therapist is someone who's trained in mental healthcare. I also wouldn't want to place that sort of emotional labour on a friend that a therapist is trained and expected to handle.
What do you look forward to these days?
I'm trying to be more mindful these days. That means being present as much as possible, from brushing my teeth, to sipping my coffee, and even eating meals or having heartfelt conversations with friends. I look forward to days that end and I know that I've been mostly present. I feel like I've 'lived' that day.
Thank you Daniel for sharing your vulnerabilities and struggles with us so openly.
Indeed, taking the initiative to access help when we know we have reached our limits is an act of courage.
We hope Daniel's story provides insight into how therapy works.
If you would like to submit a testimonial of your own, feel free to write to us at [email protected]. We would love to hear from you!