Welcome to the beautiful world of self-exploration! Masturbation is a topic that's been around for centuries but still seems to have a bit of stigma attached to it. But let's be real – it is a natural and normal part of our sexual health and wellbeing. If you have ever asked yourself questions like, "how to stop masturbating?" or "is masturbation harmful?" or "how to stop a masturbating addiction?" then this article is for you.
We will be diving into all things masturbation. From the causes, myths, and negative effects of masturbation to how to overcome an addiction to it, you will find all the information here. By the end of this article, you will have a better understanding of this often-misunderstood practice and, hopefully, have some of your questions answered.
Masturbation is a sexual activity that involves stimulating one's own body, specifically the genitals, for pleasure and to release sexual tension. It may or may not always lead to an orgasm. An orgasm, also called "climaxing," is a sexual build-up that can lead to people having an intense and enjoyable release of sexual pleasure. During this practice, the heartbeat increases, blood pressure rises and becomes heavier, and muscle contractions occur throughout the body.
Have you heard of this old masturbation joke? "80% of people do it, and the rest, 20%, are just lying about it." Of course, this isn't a real statistic, and sexual practices depend on individual preferences (for example, asexuality is a sexual orientation where people experience no or less sexual attraction). However, masturbation is normal and common, and people of all ages and genders masturbate.
There are many different types of masturbation, and what works best for one person may not work for another. Some common forms of masturbation include manual stimulation with the hands, using sex toys, and even non-penetrative stimulation like humping a pillow. Many people think that masturbation is a solo act, but that's untrue. Regardless of the relationship status, people masturbate alone, with their consenting partner, or even with multiple partners.
It is important to remember that everyone has different preferences and boundaries when it comes to sexual activities, including masturbation. Some people prefer to masturbate only once a day, some do it multiple times, and some never engage in it – and all of it is totally okay! As long as the practice is safe and consensual, feel free to explore and find what works for you.
Masturbation can be a fun and enjoyable activity that can benefit your overall health. Here are a few key advantages of self-pleasure:
Stress relief: Masturbating can relieve stress and tension and provide both physical and mental relaxation. It can help you calm down, release endorphins, and even improve your mood.

Improved sleep: Do you ever find yourself sleeping well after engaging in self-pleasure? As a matter of fact, the sexual release that comes from masturbation can help you fall asleep faster and sleep more soundly.
Pain relief: For some people, masturbation can provide relief from menstrual cramps, headaches, or other types of body pain. The release of endorphins can help eliminate or reduce discomfort and promote relaxation.
Increased sexual function: Masturbation makes it easier to achieve and maintain an erection, sexual mood, or to reach orgasm. This can also be especially helpful for people who struggle with erectile dysfunction.
Better understanding of your body: Masturbating can help you better understand your sexual preferences, needs, and what feels good for you. This can be incredibly helpful in improving your relationships with your partners and yourself.
Let's debunk some of the myths about masturbation! They may be the reason why people hold negative perceptions of masturbation and want to know how to stop masturbating.
Myth 1: Masturbation causes physical harm, such as blindness or infertility. 
Truth: No scientific evidence supports the idea that masturbation causes physical harm. In fact, research has shown that regular sexual activity can have positive effects on our physical and mental health. For instance, they help reduce stress and improve sleep quality and duration. 
Myth 2: If you masturbate too much, you will run out of sperm.
Truth: The penis releases a white, sticky fluid during ejaculation, known as sperm. During sexual intercourse, the most potent sperm enters the fallopian tubes and into the egg – after which conception occurs. Therefore, a person will not run out of sperms, and ejaculation usually contains hundreds of millions of sperms.
Myth 3: Masturbation is a sign of sexual addiction.
Truth: Masturbation is not inherently problematic or addictive. However, like any sexual activity, it can become a concern if it interferes with an individual's daily life or becomes a compulsive behaviour. It may be helpful to speak with a mental health professional if you want to know how to stop a masturbating addiction.
Negative Effects of Masturbation
It is generally considered a safe and harmless activity. However, in some cases, individuals may experience temporary discomfort, such as skin chafing or tenderness. In addition, men who engage in frequent masturbation within a short period of time may experience a minor swelling of the penis – known as oedema. First, let us take a closer look at some other negative effects of masturbation.
For some people, masturbation may be associated with feelings of guilt or shame, often due to cultural or religious beliefs. Masturbation is neither wrong nor immoral and entirely depends on a subjective perspective.
Nevertheless, speaking with someone you trust may be beneficial if these feelings persist for a long time. In addition, mental health professionals who have specialisation in sexual health may be an ideal resource to help you with overcoming feelings of shame associated with masturbation.
Some people can develop an addiction to masturbation, also known as sex addiction. Even though the DSM-5 (Diagnostic and Statistical Manual of Mental Disorders) doesn't recognise it as a disorder, it can still cause concerning side effects. Hence, clinicians can use the DSM-5 (as "other specified sexual dysfunction") and the ICD-10 criteria to diagnose sex addiction.
If you find that masturbation is causing you to:
neglect daily tasks or activities;

miss work or school;
cancel plans with loved ones; and
miss important social events,
it may be a sign that you are engaging in excessive masturbation, which could harm your relationships or other aspects of your life. This overindulgence in self-pleasure can lead to decreased attention span and may even hurt your romantic and platonic connections. The next couple of sections delves into how to stop masturbating compulsively.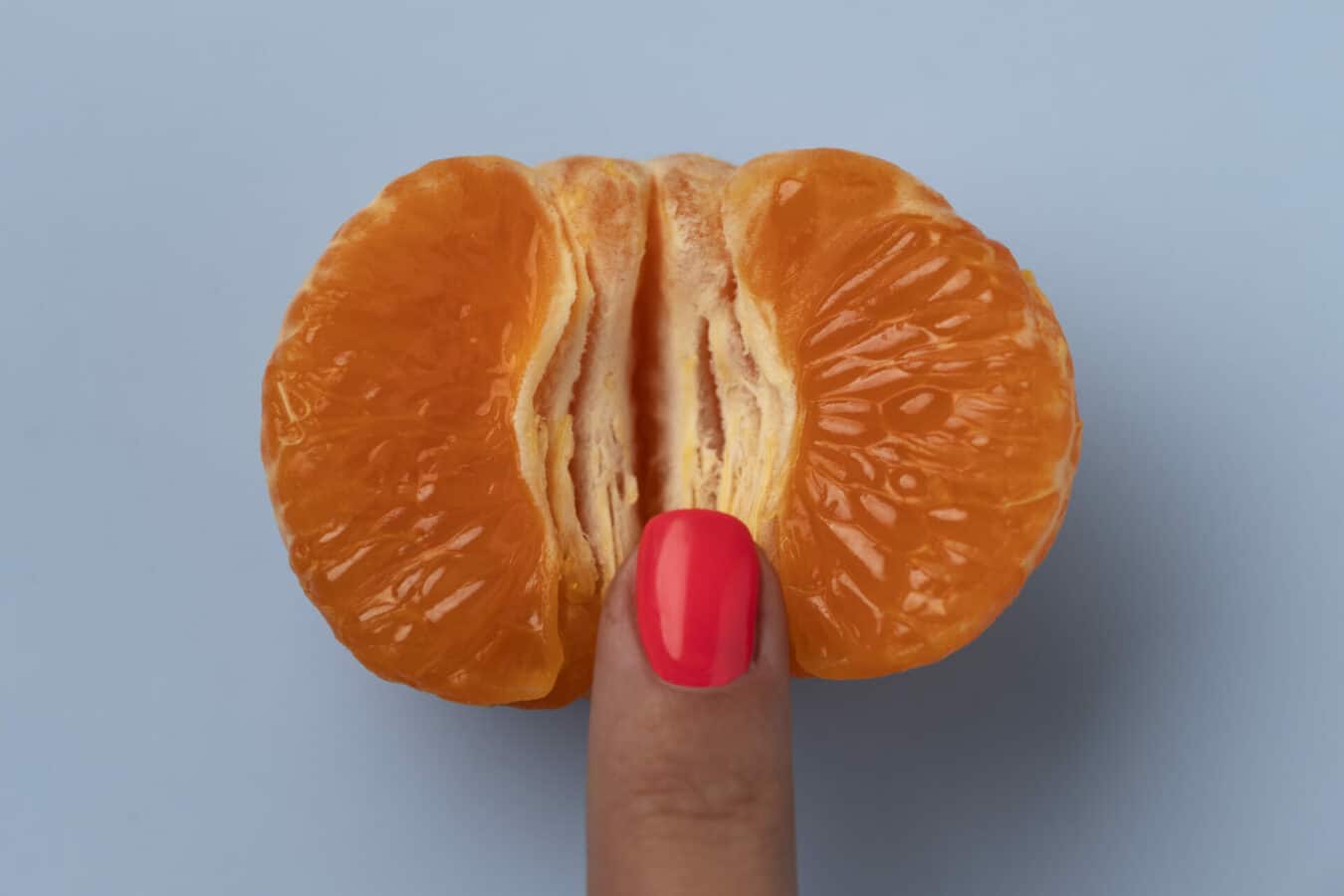 How to Stop a Masturbating Addiction? 
Masturbating can become an addiction for some people. If you notice that engaging in masturbation is negatively impacting your daily life, you may want to consider cutting back or quitting masturbation altogether.
In this section, we will take a closer look at what constitutes a healthy level of masturbation and explore the differences between male and female masturbation. Additionally, we will also address some common concerns, such as how to stop yourself from masturbating and whether female masturbation can cause hormonal imbalances.
What Is a Healthy Level of Masturbation?
When it comes to masturbation, there is no one-size-fits-all answer for what constitutes a healthy level. While you are free to come up with an individualised level, the International Society for Sexual Medicine notes that a "normal" frequency for masturbation does not exist. 
A 2017 study published in the Archives of Sexual Behaviour looked at the habits of over 15,000 men and women between the ages of 18 to 60. The results showed a difference in the way men and women view masturbation in relation to their sexual satisfaction. Women tended to pleasure themselves more when they were sexually happy and had sex frequently. On the other hand, men masturbated more when they were having less sex. 
This shows that how much someone masturbates is totally up to them. If you are feeling good about your masturbating habits and it is not negatively affecting your life in any way, then anything goes! It is also worth noting that everyone's sexual needs are different. Some people might need more sexual release than others, which is totally okay!
Is There a Difference Between Male and Female Masturbation?
There are more similarities than differences between male and female masturbation. That is because physical activity might differ between individuals, but the underlying motivations and benefits can be pretty similar.
For example, people of all genders use masturbation as a way to relieve sexual tension, explore their bodies, or simply experience pleasure. However, some may prefer to use visual aids during practice, while others may be more likely to incorporate fantasy or sexual thoughts.
A lot of people think that only men masturbate. Undoubtedly, that is just not true! Contrary to popular belief, gender and sexual orientation can also impact one's experience with masturbation. For example, people who identify as LGBTQ+ may have completely different experiences when it comes to masturbation or sexual activities. It can also serve as a potential tool for exploring one's queerness.
Does Female Masturbation Cause Hormonal Imbalance?
Masturbation does affect the hormones, just not in any way one should fret about. The hormonal changes caused by masturbation are minimal. In fact, as we covered in the section above, it also has all sorts of benefits. Orgasming releases dopamine (pleasure chemical), oxytocin (bonding chemical), and serotonin.
Several studies also showed that sexual arousal could often lead to a change in prolactin levels. Prolactin is a hormone that stimulates the growth of the breasts and helps with milk production.
While we know for sure that masturbation does not cause hormonal imbalance, there has been little research into the long-term relationship between masturbation and hormone levels.
How to Stop Masturbating Forever and Permanently?
Struggling with a masturbation addiction can be tough, but it is not impossible to overcome. If you are looking for answers on how to stop masturbating, here are some tips that might help:
Reduce your intake of pornography
Many individuals turn to porn as a source of sexual stimulation, but this can be a slippery slope towards addiction. People who want to quit limit their exposure to porn and find other exciting ways to enjoy themselves.
Sometimes, doing something new and exciting can help you break away from old habits. For example, it might help you to find a new hobby, take a class, or travel somewhere you've never been before. The idea is to replace the action of masturbation with something that's equally (or even more!) stimulating.
If you are having trouble quitting on your own, consider reaching out to a doctor or a professional counsellor. Counsellors specialising in sexual health can help you understand the root of your addiction. They will also guide you in developing a plan to overcome it. 
Spending time with others can help you feel more connected and fulfilled. It can also distract you from the urge to masturbate. Try to host or plan events and activities with friends, family, or your partner.
Regular exercise is a proven method to boost mood, reduce stress, and increase self-esteem. All these added benefits can help you overcome your addiction to masturbation. The first step would be to find a physical activity you enjoy and eventually make it a part of your daily routine.
Remember, it takes time and effort to stop a masturbating addiction. Don't be too hard on yourself; with the right support, you can overcome your difficulties and live a happier life!
How Long Does It Take to Stop Masturbating? 
The amount of time it takes to stop masturbation varies from person to person, depending on several factors, such as individual habits and lifestyle. Yet, it's important to remember that giving up a long-standing practice can be overwhelming and may require patience and persistence.
For some people, reducing or stopping masturbation may happen relatively quickly, within a matter of days or weeks. For others, it may take months or even longer. During this process, you will find it the most helpful to be kind to yourself and recognise that progress matters more than perfection.
In conclusion, we hope that this article provides you with an insight into what masturbation is. If you're struggling with a masturbation addiction, you are not alone, and help is always just one click or call away. Our Therapists at Talk Your Heart Out (TYHO) offer a supportive and non-judgement space where you can get all the help you need.
After all, masturbation is sexual exploration. By speaking with a therapist, you may even learn ideas and practices that may align with your needs!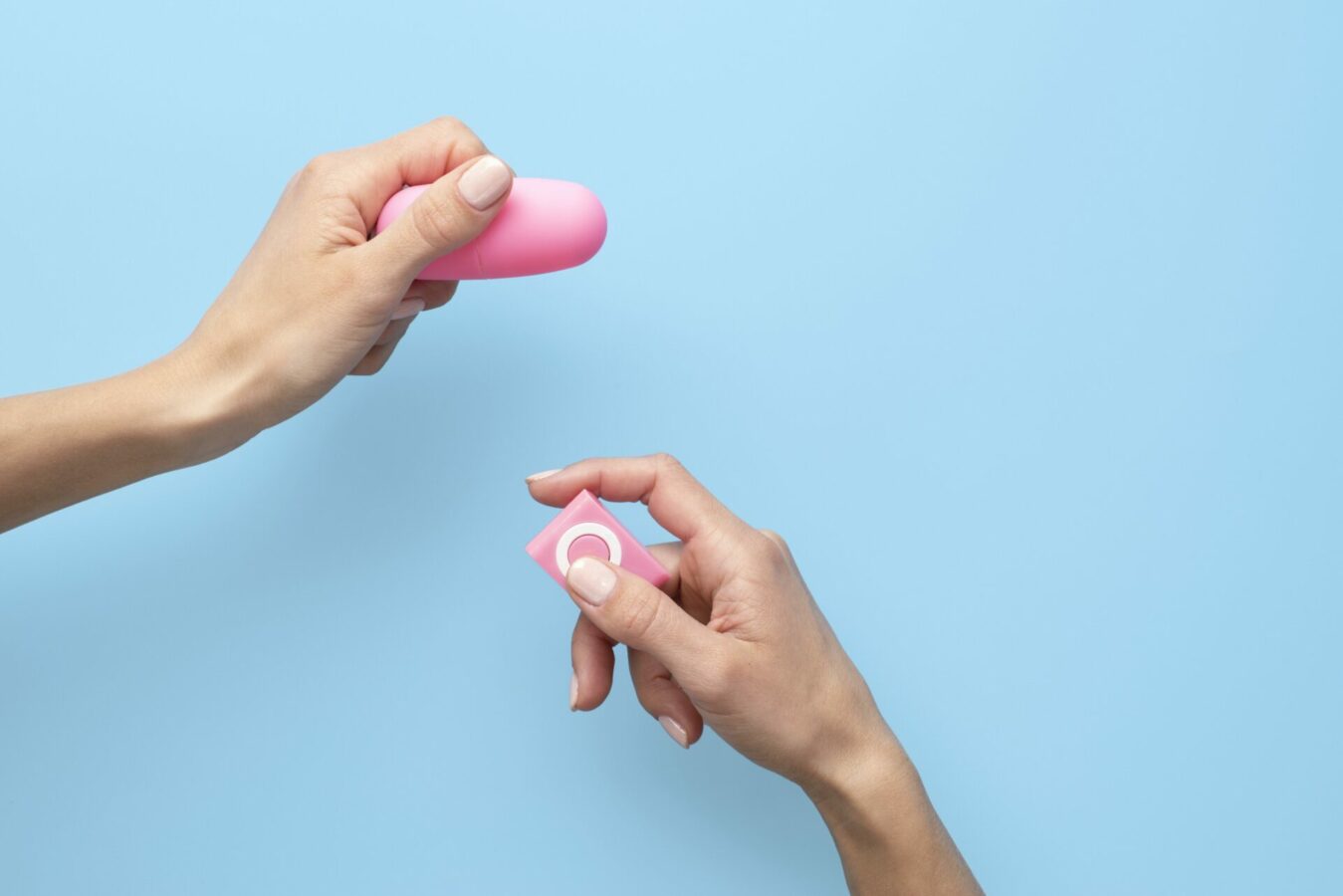 Frequently Asked Questions 
Yes, masturbation is safe and healthy for most people. Although there may be a cultural or religious stigma attached to it, it is often a safe and pleasurable way to explore one's sexuality. Masturbation can have physical and emotional benefits, such as reducing stress and improving sleep. However, as with any activity, it is important to practise it in moderation. If you have any concerns about the safety of masturbation, it might help to start with individual therapy. On the other hand, couples therapy can help if you want to explore sexual pleasure with a partner.
Can you hurt yourself by masturbating too much?
It is highly unlikely to hurt yourself by masturbating too much as long as you're not using any tools or objects that could cause physical harm. That being said, excessive masturbation can cause temporary soreness or chafing of the genital area, which usually goes away after a few days. Remember to practise good hygiene to prevent infection, especially when using your hands or sex toys during masturbation.
How to stop yourself from masturbating? 
Stopping yourself from masturbating can be challenging, but it is possible. One of the first steps to breaking the habit is acknowledging that you might have a problem and identifying your triggers. Then, try to replace your habit of masturbating with new activities like exercising, reading, or meditating.
Seek support from friends, family, or a professional therapist who can help you stay accountable and offer you guidance. Avoid pornography or other sexual triggers that might increase your urge to masturbate. Be patient and kind to yourself, and do not forget to celebrate small victories along the way!
Is masturbation ever good for a relationship?
Engaging in masturbation can positively affect a couple's sex life when approached with honesty and respect. It can lead to a more profound sense of intimacy between partners and even help bridge the gap when couples have different desired levels of sexual frequency.
If one partner is not ready for sexual activity, masturbation can be a healthy alternative that can relieve the pressure and ensure both individuals feel comfortable and satisfied. Overall, masturbation can be a perfectly healthy and normal part of a relationship as long as both partners communicate and are open to the idea.
Should parents be concerned about their children masturbating? 
Many parents may feel concerned or worried about their children masturbating, but it's necessary to understand that masturbation is a normal part of human sexuality. It is common for children to begin exploring their bodies and experiencing sexual feelings during puberty. Parents can have an open conversation with their children about sexual health and consent to ensure they have access to the correct information and resources.
What are some masturbating tips? 
If you're new to masturbating, it can help to take things slow and experiment with different techniques to figure out what feels good for you. For example, some prefer direct clitoral stimulation, while others prefer penetration. Applying some lubricator to your hands or sex toys (depending on what you use) can also enhance the experience.
Some helpful things you can do include:
Washing your hands thoroughly before touching your genitals or body.

Using a quality lubricant, as it can lower friction and make things more comfortable.
Cleaning your sex toys before and after use. Bacteria can build up on these toys and can cause infection later on. To avoid that, read the instructions on the product to clean it the right way.
Try not to share your sex toys with multiple partners without cleaning or using a new condom every time. Unclean sex toys can pass along STDs and infections. Having an open conversation with your partners about maintaining your sex toy can be a helpful way to prevent any diseases.
Latest mental health insights, tips, and news delivered to your inbox monthly