Tags: online counselling; benefits; advantages; mental health 
What Is Online Counselling
Online counselling, also called teletherapy or cyber counselling is a form of counselling where a client talks to a mental health professional via the internet. A session is typically conducted through audio/video conferencing, or a text-based live chat session (instant messaging).
The Growing Popularity of Online Counselling
Online counselling has become popular in the last few years due to an increase in demand for accessible therapy services. This has been enabled by technological advances such as increased broadband speeds, clearer cameras, and better videoconferencing software. There is now a general trend of more businesses providing their services online, including online counselling platforms.
Because of the COVID-19 pandemic and the ensuing lockdowns, online counselling has become more pertinent. The pandemic has also caused stress and anxiety levels to hit new highs, as social distancing measures have resulted in self-isolation. Many have also lost loved ones  leading to unimaginable grief and loss. 
One study reported a 124% increase in "online counselling" searches during the various lockdowns. It has since been hailed as the future of therapy and a new way for psychologists and counsellors to interact with their clients. 
The Many Benefits of Online Counselling
This section delves into the benefits of online counselling. If you are keen to try online counselling or are considering a switch from your in-person sessions, consider these factors. You can then assess and decide if online counselling is suitable for you.
Accessibility 
One of the main benefits of online counselling is better accessibility to mental health services. For persons with physical disabilities or care-giving responsibilities (eg parents), or those residing in areas that are remote or under-served, travelling to seek help can be a challenge. Online counselling helps overcome the physical constraints of seeking in-person support. Couples based in different locations may also find it easier to access counselling online. If not, they would have to book sessions only when they are in the same city or country. 
Based on a person's individual requirements, they can select a therapist from a wider group through an online counselling platform as proximity is no longer an issue. They can then attend the sessions from the comfort of their own homes or any other location that is convenient for them. This could include the office, their car, or the neighbourhood community centre.
In the current pandemic, the accessibility of online counselling has become all the more important. Individuals are able to continue receiving professional guidance despite movement restrictions that prevent in-person visits to a counsellor or psychologist.
Convenience and Comfort
Busy schedules and endless life admin are often reasons for us to deprioritise, reschedule or even cancel our therapy sessions. With services offered online, we save travel time and have the convenience to speak with our therapist from wherever we are based. This makes it easier for us to incorporate a session into our day and stay committed to improving our wellbeing.
Online counselling is not only convenient, but also more comfortable. We can speak to our therapist from a place that is familiar, sit on our favourite spot and feel safe. 
Doing therapy online also facilitates disclosure. When we are in an environment where we feel safe, connecting with our innermost thoughts and sharing them becomes easier.
Affordability
Online counselling booked through a platform is generally less expensive than in-person counselling. In-person fees are typically higher because of the additional costs of renting a physical space. Since most sessions take place in one's home, individuals also save on travelling expenses. 
These savings make it a viable source of support for individuals, especially if they would like to have regular sessions. 
Privacy
Online counselling helps tackle the stigma surrounding mental health issues in many countries. For instance, one need not fear being recognised by someone they know when heading for therapy. This is because there is no need to travel to the office of a psychologist or counsellor. 
In time, the widespread availability of counselling services and programmes online will help normalise mental health issues and struggles. Online counselling also sends a strong signal that help is always within reach, whenever we are ready to accept it.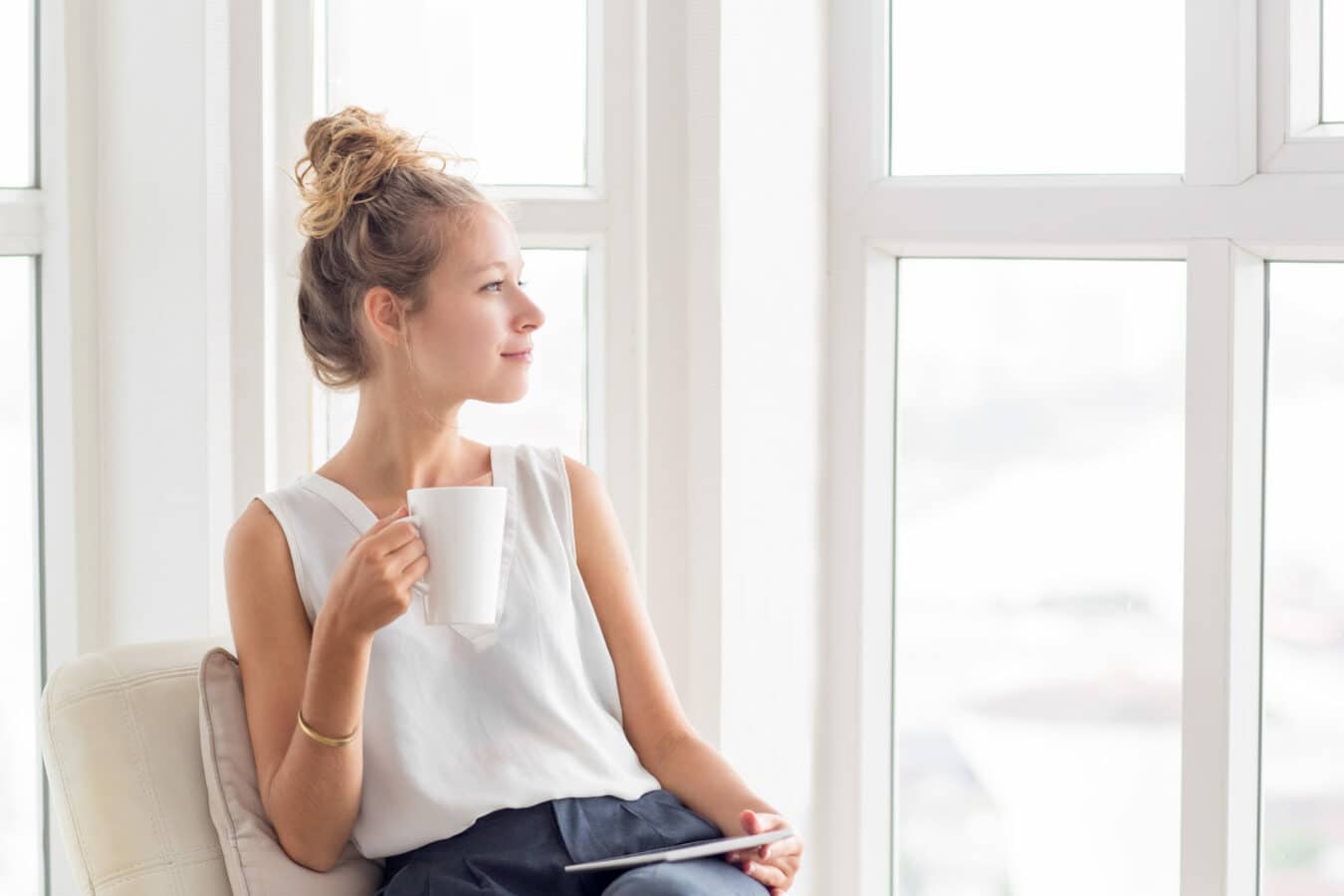 When Online Counselling May Not be Suitable
While there are many benefits of online counselling, there are also times where it may not be a suitable option. For instance, if one requires in-person interactions to develop trust in their therapist. It would also not be appropriate if one is in crisis or dealing with severe psychological distress.
Preference for an In-Person Connection
Some individuals find in-person interactions paramount during therapy. Speaking with a therapist who is in front of them physically helps them to open up about their vulnerabilities.
While live chat or email may allow relative anonymity (as one is neither seen nor heard by their therapist), nuances and intricacies of emotions may be lost. This information loss impedes a therapist from understanding you accurately, and establishing trust.
Crisis or Severe Psychological Issues
Online counselling is less suitable for individuals in crisis or grappling with severe psychological disorders or trauma.
In cases of an emergency, therapists are unable to respond immediately to their clients. Furthermore, when clients with complex mental health conditions reach out for help, they may require in-person psychological assessments and evaluations. 
In these situations, it is more effective to employ online counselling as a resource that supplements in-person therapy.
Here are some things to look out for as well as tips to enhance your online counselling sessions:
Data Privacy 
Online counselling often induce privacy and confidentiality concerns as information is transmitted and stored online.
If you are seeking therapy online, worrying about data security-related stressors disrupts your overall experience. As such, you may want to ensure that the websites you enter your details on bear digital security certificates. Reading up the privacy policies of the platforms used for your sessions is also useful. When in doubt, approach your therapist for clarification and discuss alternative arrangements to better accommodate your preferences.
Occasional Technical Glitches
Technical faults may occasionally arise before or during an online counselling session. These include poor internet connection, interruption of Internet services, webcam or microphone malfunction. One may also experience lags and distortions in audio or video projection.
Such issues can certainly cause frustrations during a session. You and your therapist have to repeat yourselves or spend time attempting to resolve the problem. If you happen to be talking about something sensitive and vulnerable, the experience is all the more distressing.
Though technical difficulties are generally unforeseen and unavoidable, one can take small steps to minimise such hiccups. For instance, check the internet connection and do a speed test, and test the camera and microphone prior to each session to ensure that they are working well. If either of them is faulty, find alternatives such as a mobile phone or tablet. 
Online counselling has become mainstream today. Studies have found that they can be just as effective as in-person sessions, if not better. Despite the many benefits of online counselling, it may not be for everyone. Whether online counselling suits you depends on your needs and preferences. After all, you know what works best for you. Selecting a good counselling service solves a lot of problems. Check the counselling Singapore scene. You just have to prepare yourself for that.
Latest mental health insights, tips, and news delivered to your inbox monthly