Marriage Counselling in Singapore
How Marriage Counselling Works on TYHO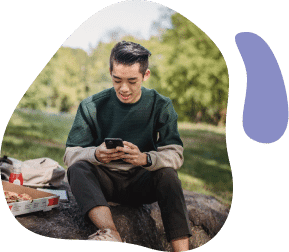 Browse through TYHO marriage counsellors, explore their profiles and watch their videos to find the right fit.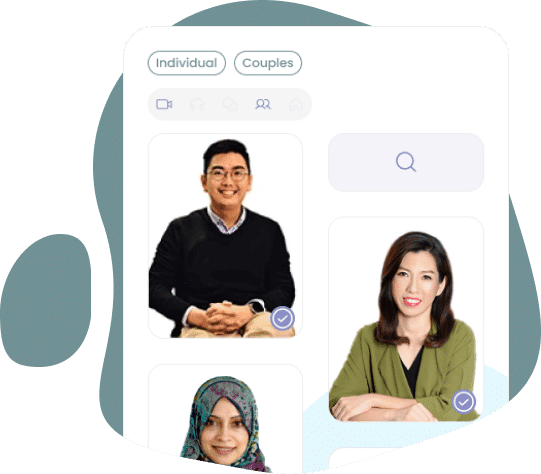 Choose the type of service, medium, and date to view the availability of a counsellor.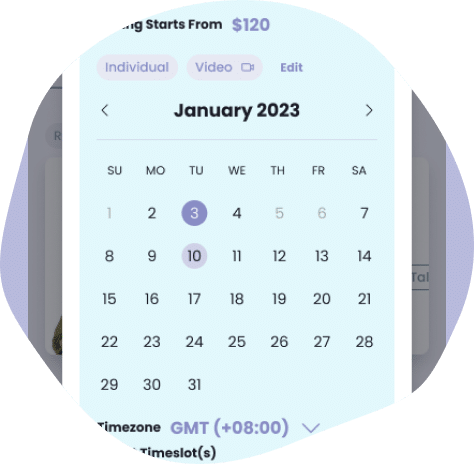 Join online sessions (video/audio) from anywhere or attend in-person sessions at the provided address.
Our Marriage Counsellors in Singapore
What You'll Get From Marriage Counselling
It is common for couples to face challenges in their marriage. Partners may have contrasting thoughts and beliefs, and as fallouts occur, couples often turn to marriage counselling for support.
How will you benefit from TYHO's marriage counselling services?
Singapore Marriage Counselling Process
Understanding and Assessment
Intervention and Guidance
Sustaining Positive Change
Understanding and Assessment
Understanding and Assessment
Understanding and assessment form the crucial foundation of marriage counselling, providing the therapist with essential insights into the relationship dynamics.
During this phase, the therapist creates a safe and non-judgmental environment where partners can openly express their thoughts, emotions, and concerns.
Through empathetic exploration, the therapist delves into the couple's unique history, identifying key milestones, challenges, and significant life events that have shaped their relationship.
This comprehensive understanding of the couple's unique dynamics, history, and conflict areas sets the stage for the subsequent stages of marriage counselling. Key aspects of the understanding and assessment phase:
Intervention and Guidance
Intervention and Guidance
During the intervention and guidance phase of marriage counselling, therapists employ various approaches and techniques to help couples address their specific issues and work towards positive change.
One important aspect of intervention and guidance is effective communication skills training. Therapists help couples improve their ability to communicate openly, honestly, and empathetically.
They teach active listening techniques, encourage validation and understanding, and provide guidance on expressing needs and emotions in a constructive manner. Through role-playing exercises and structured dialogues, couples learn to communicate more effectively and develop healthier patterns of interaction.
Another focus of intervention and guidance is the exploration of emotional intimacy. Therapists assist couples in reconnecting emotionally and building a deeper sense of closeness. They help couples explore and express their feelings, foster empathy and understanding, and encourage vulnerability.
By offering continuous support and guidance, therapists empower couples to make meaningful changes and develop the necessary tools to navigate challenges and build a stronger, more fulfilling relationship.
Sustaining Positive Change
Sustaining Positive Change
In marriage counselling, sustaining positive change is a crucial phase that focuses on helping couples integrate the progress made during therapy into their everyday lives.
During this phase, couples are encouraged to self-reflect to gain deeper insight into their thoughts, feelings, and behaviours. Therapists guide couples in exploring their personal patterns, triggers, and reactions that may impact their relationship.
Therapists provide continued support to couples as they navigate challenges independently. This support can come in the form of follow-up sessions, check-ins, or access to resources and tools that can aid in maintaining the positive changes achieved during therapy.
Therapists emphasise the importance of consistently investing in the relationship. This involves engaging in activities that nurture the bond between partners, such as date nights, shared hobbies, or regular quality time together.
By implementing these therapeutic strategies, couples can create a solid foundation for lasting happiness and fulfilment in the relationship.
Marriage Counselling in Singapore: Introduction
Who is marriage counselling for?
How do we know whether to go for marriage counselling?
What can I do if my spouse does not want to go for marriage counselling?
Who is marriage counselling for?
Marriage counselling is most frequently sought by couples facing problems in their marriage.
These problems can be complex and recursive, and marriage counselling serves to help couples recognise the cause(s) of their conflicts and learn how to manage and cope with them.
Nevertheless, one doesn't need a strained relationship to seek marriage counselling. Marriage counselling can allow couples to identify and resolve any bubbling issues in their relationship that have yet to escalate.
Lastly, marriage counselling can be considered a learning opportunity that gives both partners insights into each other's opinions, daily routines, preferences, and pet peeves.
How do we know whether to go for marriage counselling?
Marriage counselling is recommended for those who find that they:
What can I do if my spouse does not want to go for marriage counselling?
A marriage counsellor is an active intermediary between partners in the two-way communication process. They are equipped with various skill sets to help couples achieve their desired outcomes from counselling. Some of what they do include: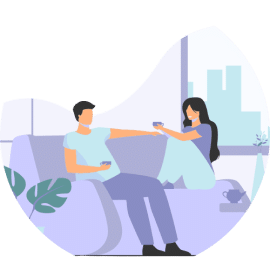 I recently had the pleasure of working with Edmund for couples counselling, and I have to say that it was an incredibly positive experience. Edmund was incredibly empathetic and understanding, and he helped my partner and I resolve communication issues that had been causing a lot of tension in our relationship.
Alyssa is very helpful in helping us as a couple to communicate better, which in turn helps us to understand each other better. She provides practical advise and tools for us to practice as well. I'm glad I'm found out about Alyssa through the platform.
Kayden is very approachable and is able to make me feel very comfortable, as if I have known her for a long time. She is able to unpack the issues shared to find the root cause and how we can work on it without any judgement. She has helped me to identify my emotions and reframe my thinking process. After working with her, I learned to handle my past experience more positively, and learned to better communicate with my partner.
I had a good live chat conversation with Alyssa. She is a great listener – she made me feel better as I was able to discuss my troubles with her openly. If you are looking for a setting that is relaxing and without judgment, take the first step and try out TYHO.
Jeanette is very friendly, open, and didn't judge me for the things I said even when my thoughts were messy and all over the place — she lets me talk through the issues I needed to think about and offered kind support. In particular, I appreciate her her candour and openness to discussing issues (even when my thoughts are quite scattered).
Singapore Marriage Counselling: What to Expect
Deciding to go for marriage counselling might seem daunting. For most couples, the first few sessions may seem unfamiliar and confusing.
There is also an added pressure arising from the need to find the right therapist, cost considerations, location, and lack of willingness for both partners to attend sessions regularly.
Your marriage counsellor will journey with you as you and your partner undertake the following: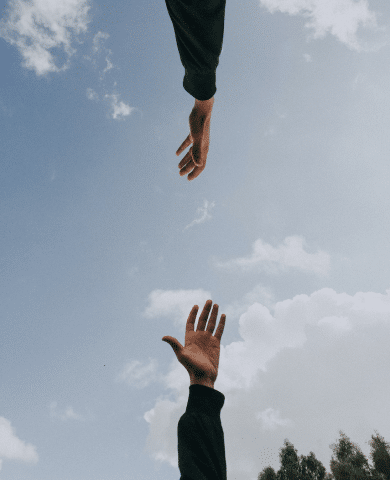 Frequently Asked Questions
What is the cost of marriage counselling?
How long does marriage counselling go for?
How does online marriage counselling work?
What can I do after marriage counseling?
What is the cost of marriage counselling?
In Singapore, the cost of marriage counselling for an hour-long session typically ranges from S$160 to S$300, depending on the organisation or platform approached.
These charges are subject to slight variations as some organisations do offer package rates.
At Talk Your Heart Out, we strive to keep our prices transparent, competitive and affordable while still providing access to quality marriage counselling services.
How long does marriage counselling go for?
There is no prescribed timeline for how long marriage counselling lasts as the dynamics of every relationship and the motivations for seeking therapy can differ from couple to couple.
Several factors that result in the varying length of therapy include:
Nature and Complexity of Issue(s)
As mentioned previously, there are many reasons couples go for therapy together.
On the one hand, some couples only seek support at a particular point in their relationship.
For instance, some couples may require assistance to tide through a difficult conversation.
On the other hand, other couples may be dealing with long-standing communication problems.
Furthermore, there are also others who may be amidst resolving more complex issues such as substance abuse or violence.
In these situations, the length of marriage counselling is typically expected to be longer as couples may require a longer time to open up and rebuild trust in their relationship.
Commitment and Frequency of Sessions
Partners may have divergent or clashing schedules and may be unable to commit to counselling sessions regularly.
The low frequency of sessions can potentially prolong the length of marriage counselling.
Couples who are attending sessions spaced months apart may need to fill the counsellor in on the events that have elapsed in the time as well as the current state of the relationship.
Engagement Across Sessions
The idea of marriage counselling is often foreign to many. As such, the readiness to engage in therapy varies among couples and partners.
Couples who find it hard to open up may need to attend marriage counselling for a longer period of time before the relationship takes a turn for the better.
Conversely, couples who demonstrate positive therapeutic engagement will likely observe positive developments in their relationship more quickly.
How does online marriage counselling work?
At Talk Your Heart Out, we also offer marriage counselling through an online medium.
For many couples, online counselling is preferred as it is more streamlined and accessible than an in-person visit.
Some reasons why couples would opt for online counselling:
Location
When both partners reside in different countries, online counselling may be more applicable as it overcomes the geographical barriers couples may face.
It allows both parties to attend the sessions regardless of distance and time difference.
Uncertainty with Traditional Therapy
Couples may find in-person therapy challenging and uncomfortable.
Hence, access to online counselling services reduces the stigma surrounding therapy and the initial apprehension.
Comfort
Couples who prefer to attend counselling in a more familiar and casual environment may find online counselling to be a perk as it can take place in the comfort of their homes.
A comfortable setting can help partners ease into the therapeutic process more quickly.
Work
Some partners may be in occupational roles where they have to travel frequently.
In these situations, online therapy would, similarly, be more beneficial and convenient as hectic travelling schedules would not compromise the seeking of therapy.
What can I do after marriage counseling?
After attending sessions together, couples often wonder how else they can facilitate their counselling journey. Some suggestions are:
Reflect at your own pace
Take time between sessions to process what has been shared during therapy and ponder over the input from your counsellor.
Reflecting on the conversation between you, your partner, and your counsellor in your own time can help to increase your awareness and understanding of the present issue or situation.
Consistent reflection also allows you to regulate your emotions more and prepare for the next session without feeling overwhelmed.
Exercise patience towards occasional hiccups
Change and adaptation take courage and time.
As you and your spouse attempt to work on the feedback shared during counselling sessions, there may be occasions where both partners revert to old habits and frustrate each other.
Try to be patient with your partner and give in to them rather than criticise their actions in these situations.
Accepting that progress is not linear and being empathetic towards your partner can prevent arguments from escalating out of control.
Check in and consider next steps
After several sessions of marriage counselling, it may be helpful to check how your partner feels about the past few meetings with the counsellor and share your takeaways with them.
Both partners can schedule a recurring time to assess if the objectives and desired outcomes that were agreed upon at the beginning of the counselling journey have been met.
Beyond that, both partners can also start to consider their next step forward regarding their relationship.
For instance, after overcoming the issues that were brought up in the initial counselling sessions, couples can work out other aspects of the marriage they wish to improve on.
Who are you seeking therapy for?