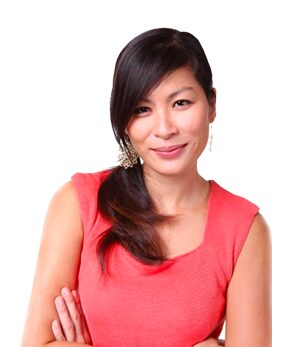 "It is important to love oneself; despite one's faults, weaknesses and hardships in order to develop healthy and loving relationships with the rest of one's world."
Alexandra is devoted to creating a safe environment for her clients where they feel that they can fully open up and investigate their innermost beliefs, toughest (and deepest) emotions, significant crossroads and moments of growth and revelation.
Having lived in countries all around the world, she is able to draw upon her multi-cultural experience to empathise and connect with clients from any walk of life. She believes that humans have far more that can bring them together than that which brings them apart.
Having lived such a diverse life, surrounded by unique individuals, she finds it easy to stay impartial and accept any way of life that clients bring to the table. Alexandra's personal experience having relocated multiples times in life stands her in good stead to assist clients working through cultural issues, relationship issues and family expansion issues.
Over the years, Alexandra has garnered experience as a psychologist, coach and counsellor. Her work experience has helped her gain insights into the difficulties that adults may face in balancing their work lives, family relationships and personal struggles.
She also has previous work experience in teaching and behavioural therapy. Experience in these fields have helped her understand how each individual learns, develops and alters their behaviour through various unique modalities; some through, encouragement, some questioning, some goal-setting.
Alexandra graduated with BSc (Hons) in Psychology from Michigan State University and a Master's in Counselling (Distinction) from Monash University. She is a warm, positive therapist that aims to meet each of her clients at their personal level of comfort. With 12 years of experience, Alexandra is adaptive and uses client-centered approaches to help her clients see areas of dimness or disillusion with more insight and clarity.
Her approaches consist of practices of positive psychology, psychological assessment & profiling, cognitive behavioural therapy, motivational interviewing, solution-focused therapy as well as mental resilience training. Her area of expertise is in relationship matters, workplace stress, and self-esteem issues.
Alexandra has lived in England, the United States and Thailand, and she currently resides in Singapore.
Alexandra Oh (Alex) has been an incredible therapist for me. Alex is great at asking the right questions to help me reconsider my mindset, and she has a strong sense about how not to push me too much or too little in a session. I always leave with new insights about myself and questions to think about, so I feel challenged but not overwhelmed. She's incredibly warm, easy to talk to, and feels like she understands my challenges quickly and with compassion. I'd recommend Alex to anyone as an excellent therapist.
Alexandra is very understanding and experienced. In response to many situations which arises throughout our sessions, she listens well and provides feedback, often including specific ways to improve situations in my life. I particularly like how we have 'homework' after every session to try to push the client to think about their own circumstances. 10/10 would recommend Alexandra.
Alex is a great person to speak to — kind, patient and very understanding. She isn't pushy, which is great, because sometimes you do need time to come out of your shell to share more. I appreciate the opportunity to talk through my emotions, worries and frustrations.
I always feel renewed and more centred after my sessions with Alex. She is a great listener, picks things up quickly, and asks objective questions to get me to take a step back and adopt a more macro perspective to my situation. She helps me to spot patterns in my thinking and behaviour, and constantly reminds me of what we're trying to work on each session. I am so grateful to have her support.
Alex is an amazing therapist and I would wholeheartedly recommend her to anyone! This is my first time trying counselling, and I don't regret it one bit thanks to Alex. At every session, Alex makes me feel heard and helps me work through whatever issues I am dealing with at the time. Not only does she provide support during our sessions, but also recommends useful "tools" and exercises for me to try outside our sessions. I started therapy feeling awful mentally and emotionally, but have seen a significant improvement in my well-being since committing to therapy with Alex. For someone who is prone to overthinking and is often stuck in their head, having Alex there to broaden and reframe my thoughts has been a big help. She pays close attention and is great at catching critical thoughts or mannerisms that I wasn't aware of, and using those to pinpoint what I am feeling even when I am unsure of myself. Just as people hit the gym to maintain their physical wellbeing, I think therapy is the equivalent for mental and emotional wellbeing. The sessions are a much-needed space for me to process my thoughts and feelings in a healthy, effective manner. After each one, I feel much better mentally and emotionally. I also recognise that I feel exponentially better after committing to regularly scheduled sessions. If anyone is feeling unsure about therapy, I highly recommend giving it a try on TYHO with Alex!
I use TYHO for both personal and couples counselling. My partner and I look forward to each session as something that is introspective and actually can be really fun. With our amazing therapist Alexandra (Alex), we have learned a lot about ourselves and taken tangible lessons we can realistically incorporate into our own lives.
Educational qualifications / certifications:
What Alexandra can help you with: