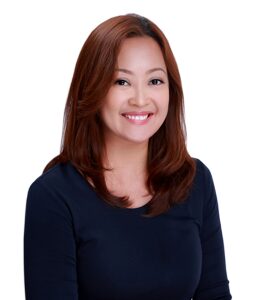 "Life isn't how you survive the thunderstorm, but how you dance in the rain."
— Adam Young
Having been in the academic and mental health professions for more than 20 years, Li Nah has extensive experience working with clients on stress, emotions and relationship issues.  
She believes that her clients are the true experts of their own lives, and guides them through their intuition, inner wisdom and personal strengths to journey with them towards self-discovery, self-acceptance and meaningful interpersonal relationships.  
Her counselling approach is person-centred and eclectic, and she employs a variety of experiential techniques such as breathing, guided imagery and meditation. Li Nah utilises therapeutic tools such as expressive art and narrative therapy, and provides a safe environment to her clients to work through any tough and complex emotions.
Li Nah is a trained counsellor with a Masters in Social Sciences (Counselling) from University of South Australia and has extensively worked with adolescents and adults. Her professional background includes being trained in schema therapy and mindfulness as well.
With 6 years of experience in counselling, Li Nah has a multifaceted perspective on mental health issues and seeks to provide her clients with a non-judgemental listening ear so that their story and feelings are heard and validated. 
She helps clients with anxiety, depression, bereavement and non-death loss, school related stress and adjustment issues, social & behavioural difficulties, trauma and adverse childhood events (ACE).
My therapist's name is Li Nah Loh, and she is really incredibly awesome. I'm always looking for someone I can talk to and connect with due to my difficulties in coping with anxiety ever since my last therapist left her job AND I found it on TYHO. I feel that if you are in very bad state where you feel your anxiety is overwhelming, you need to seek help to feel better. I guess it's common nowadays for people to have anxiety so don't be afraid to seek help at TYHO. I'm really thankful to have found a therapist whom I can connect with and I do hope for those who need help, you can also find the one whom you can connect with.
Educational qualifications / certifications:
What Li Nah can help you with: